Mykhaylo Kotsiubynskyi and Volodymyr Vynnychenko: Biographics of Creative "Landscapes"
Abstract
Creative worlds of Mykhaylo Kotsiubynskyi and Volodymyr Vynnychenko clearly describe the peculiarities of literary fin de siècle in Ukrainian literature of the period on the level of topics, images and style practices. Important role is devoted to characteristic features inherent to creative fates of the mentioned writers. They promoted creation of unique "rhythm" of prose characteristic of both writers and to a great degree similar to episodes and events of their lives.
Mykhaylo Kotsiubynskyi and Volodymyr Vynnychenko belonged to one cultural time "intercrossing" in space: real and artistic. If the writers' biographies were objects of numerous literary discussions (e.g., authors' stay in Italy on an island Capri or a period of "intermezzo" in Kononivka of Yevhen Chykalenko), then a peculiar "clashes" on the level of texts urges us to find ways to perceive these "intercrossings." They are interwoven into the texture of texts and are not always provided for decoding. It becomes possible by reading the topology of artistic thinking that is revealed by means of artistic images, landscape, particular attention to corporeality. We come across the category of corporeality in both writers works, but 
a priori 
the category is marked by a given disconnection in their texts. As a result of the analysis, we state its prevailing quality, in particular, in creation of a whole "landscape" of writer's creative work. The study of internal mimesis of Mykhaylo Kotsiubynskyi and Volodymyr Vynnychenko's texts based on the basis of analytical anthropology allows us to trace peculiarities of biographics of creative "landscapes" in both authors, establishing the range of "rises" and "declines", 
movement 
of their creative work as a whole. At the same time such an approach allows us to evaluate the character of cultural "landscape" of the Ukrainian literature at the beginning of the twentieth century.
Keywords
Mykhaylo Kotsiubynskyi; Volodymyr Vynnychenko; biography; "landscape" of creative work
References
Yevshan M. "Tini zabutykh predkiv" ["Shadows of Forgotten Ancestors"]. In: Yevshan M. Krytyka. Literaturoznavstvo. Estetyka [Criticism. Literature. Aesthetics]. Kyiv, 1998, pp. 472–475. (in Ukrainian).
Yefremov Serhii. Mykhailo Kotsiubynskyi [Mychailo Kotsiubynsky]. In: Yefremov S. Vybrane: Statti, naukovi rozvidky, monohrafii [Selected: Articles, scientific researches, monographs]. Kyiv, 2002, pp. 214–310. (in Ukrainian).
Kyryliuk S. Proza Mykhaila Kotsiubynskoho i Volodymyra Vynnychenka: antropolohichnyi aspekt [Prose by Mychailo Kotsubynsky and Volodymyr Vynnychenko: anthropological aspekt]. Visnyk Mariupolskoho derzhavnoho universytetu. Seriia: Filolohiia: Zbirnyk nauk. prats. Mariupol, 2013, issue 8, pp. 45–52. (in Ukrainian).
Kostetskyi I. Stefan Georg. Osobystist, doba, spadshchyna [Stefan George. The personality, epoch, heritage]. In: Kostetskyi I. Tobi nalezhyt tsilyi svit: Vybrani tvory [You have to the whole world: Selected Works]. Kyiv, 2005, pp. 390–51. (in Ukrainian).
Kotsiubynska M. Maisternist khudozhnoho syntezu: do storichchia z dnia narodzhennia Mykhaila Kotsiubynskoho [The mastery of art synthesis: 100 jears of M. Kotsiubynsky birthday]. In: Kotsiubynska M. Moi obrii : v 2 t. [My horizons: vol. 2]. Kyiv, 2004, vol. 1, pp. 213–228. (in Ukrainian).
Kupidura R. Mova, stat, vlada – literaturni proektsii suspilnykh problem u tvorchosti M. Kotsiubynskoho ta V. Vynnychenka [Language, Gender and Power: Literary Projections of the Social Problems in Works by M. Kotsiubynsky and V. Vynnychenko]. Skhid – Zakhid : ist.-kult. zb. Vyp. 16–17 : Neo-anty-kolonializm vs neoimperializm : relevantnist postkolonialnoho dyskursu na postradianskomu prostori [East / West Journal for History and Culture: Neo – anti – colonialism vs neo – imperialism: The Relance of the postcolonial discourse in the post – Soviet spase]. Kharkiv, 2013, vol. 16–17, pp. 432–446. (in Ukrainian).
Panchenko V. Volodymyr Vynnychenko: paradoksy doli i tvorchosti: Knyha rozvidok ta mandrivok [Volodymyr Vynnychenko: paradoxes of fate and creation]. Kyiv, 2004, 287 p. (in Ukrainian).
Panchenko V. Shchaslyva porazka Mefistofelia [Happy defeat of Mephistopheles]. In: Vynnychenko V. Zapysky kyrpatoho Mefistofelia [Notes of snub-nosed Mephistopheles]. Cherkasy, 2005, pp. 229–234. (in Ukrainian).
Podoroga V. Metafizika landshafta. Kommunikativnye strategii v filosofskoi kul'ture ХІХ – ХХ vekov [Metaphysics of landscape: Communication strategy in philosophical culture of 19th – 20th centuries]. Moscow, 2013, 427 p. (in Russian).
Podoroga V. Mimesis: Materialy po analiticheskoj antropologii literatury v dvuh tomah. Tom 1 : N. Gogol'. F. Dostoevskij [Mimesis: Materials for analytical anthropology in literature in 2 volumes]. Moscow, 2006, 686 p. (in Russian).
Podoroga V. Fenomenologija tela: Vvedenie v filosofskuju antropologiju. Materialy lekcionnyh kursov 1992 – 1994 godov [Body Phenomenology: An Introduction to philosophical antropology. Materials lektures 1992 – 1994 years]. Moscow, 1995, 350 p. (in Russian).
Polishchuk Y. Bile i chorne Mykhaila Zhuka. Sacrum mysttsia na tli kulturnykh aberatsii doby [White and Black of Myhailo Zhuk. Sacrum of artist against a background of cultural aberrations of epoch]. In: Sacrum i Bibliia v ukrainskii literaturi [Sacrum and Bible in Ukrainian literature]. Lublin, 2008, pp. 225–236. (in Ukrainian).
Rudnytskyi M. Vid Myrnoho do Khvylovoho. Mizh ideieiu i formoiu. Shcho take "Moloda Muza"? [From Myrny to Hvylovy. Between idea and form. What is a "Young Muse"?]. Drohobych, 2009, 502 p. (in Ukrainian).
Cherniavskyi M. Chervona lileia. Spohady pro Mykhaila Kotsiubynskoho [Red lily]. In: Spohady pro Mykhaila Kotsiubynskoho [Memories about Kotsiubynsky]. Kyiv, 1989, pp. 51–66. (in Ukrainian).
GOST Style Citations
Євшан М. "Тіні забутих предків" / М. Євшан // Критика. Літературознавство. Естетика / упоряд. Н. Шумило. – К. : Основи, 1998. – С. 472–475.
Єфремов С. Михайло Коцюбинський / С. Єфремов // Вибране : статті, наукові розвідки, монографії / упоряд., передм. та прим. Е. Соловей. – К. : Наук. думка, 2002. – С. 214–310.
Кирилюк С. Проза Михайла Коцюбинського і Володимира Винниченка: антропологічний аспект / С. Кирилюк // Вісник Маріупольського державного університету. Серія: Філологія : збірник наук. праць. – Маріуполь : МДУ, 2013. – Вип. 8. – С. 45–52.
Костецький І. Стефан Ґеорґ. Особистість, доба, спадщина // Костецький І. Тобі належить цілий світ : вибрані твори / І. Костецький ; вид. підготував Марко Роберт Стех. – К. : Критика, 2005. – С. 390–510.
Коцюбинська М. Майстерність художнього синтезу: до сторіччя з дня народження Михайла Коцюбинського / Михайлина Коцюбинська // Коцюбинська М. Мої обрії : в 2 т. – К. : Дух і літера, 2004. – Т. 1. – С. 213–228.
Купідура Р. Мова, стать, влада – літературні проекції суспільних проблем у творчості М. Коцюбинського та В. Винниченка / Р. Купідура // Схід – Захід : іст.-культ. зб. Вип. 16-17: Нео-анти-колоніалізм vs неоімперіалізм: релевантність постколоніального дискурсу на пострадянському просторі. – Х. : НТМТ, 2013. – С. 432–446.
Панченко В. Володимир Винниченко: парадокси долі і творчості: Книга розвідок та мандрівок / В. Панченко. – К. : Твім інтер, 2004. – 287 с.
Панченко В. Щаслива поразка Мефістофеля / В. Панченко // Винниченко В. Записки кирпатого Мефістофеля : роман. – Черкаси : Брама-Україна, 2005. – С. 229–234.
Подорога В. Метафизика ландшафта. Коммуникативные стратегии в философской культуре ХІХ – ХХ веков / В. Подорога. – М. : Канон+, 2013. – 427 с.
Подорога В. Мимесис: Материалы по аналитической антропологии литературы в двух томах. Том 1 : Н. Гоголь. Ф. Достоевский / В. Подорога. – М. : Культурная революция, Логос, Logos-altera, 2006. – 686 с.
Подорога В. Феноменология тела: Введение в философскую антропологию. Материалы лекционных курсов 1992–1994 годов / В. Подорога. – М. : Ad marginem, 1995. – 350 с.
Поліщук Я. Біле і чорне Михайла Жука. Sacrum мистця на тлі культурних аберацій доби / Я. Поліщук // Sacrum і Біблія в українській літературі / за ред. І. Набитовича. – Lublin : Ingvarr, 2008. – С. 225–236.
Рудницький М. Від Мирного до Хвильового. Між ідеєю і формою. Що таке "Молода Муза"? / М. Рудницький. – Дрогобич : Вид. фірма "Відродження", 2009. – 502 с.
Чернявський М. Червона лілея. Спогади про Михайла Коцюбинського / М. Чернявський // Спогади про Михайла Коцюбинського / упоряд., післямова та прим. М. М. Потупейка. – К. : Дніпро, 1989. – С. 51–66.
Copyright (c) 2016 Svitlana Kyryliuk
This work is licensed under a
Creative Commons Attribution 4.0 International License
.

The journal publishes research papers on terms: Creative Commons Attribution 4.0 International License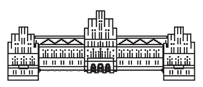 Pytannia literaturoznavstva
ISSN 2306-2908 
Yuriy Fedkovych Chernivtsi National University
2 Kotsiubynsky str., Chernivtsi 58012, Ukraine