DOI:
https://doi.org/10.31861/pytlit2015.91.196
Some Aspects of the Formation of Gender-based Literary Criticism in China
Abstract
The purpose of this article is to study some aspects of Gender Studies in Modern Chinese Literary criticism, which were not the subject of study in Ukraine. It will give an opportunity to the orientalists (as well as anyone who is interested in the problems of gender) to expand the understanding of the possibilities of the existing interpretive theories of feminist criticism. The author of the study applies the method of structural description. Particular attention is paid to Chinese methods of the "alternative reading" of classical texts. The article presents three strategies of conceptualization of female characters in Chinese literature mainstream, represented by Meng Yue, Li Ling, Liu Huiying, Wu Yuming, Chen Shunxin: 1) determination of the symbolic female types in the works of writers-men to rebuke false notions about the nature of women; 2) Criticism of the plot models of ancient and modern literature, which demonstrates the masculine nature of image system of the novels; 3) a combination of the abovementioned strategies.
The study results demonstrated the dual nature of gender studies in the Chinese literary criticism. On the one hand, the universality of interpretative methods was demonstrated by Western feminist critique (e.g. the method of "a woman's re-reading" by E. Shovalter, S. Gilbert and S. Gubar). On the other hand, the Chinese researchers have shown constant reinterpretation in the borrowed methodological approaches. It formed new research strategies: the criticism of women's images in the literary mainstream has led to the study of man's psychology of creativity and analysis of archetypal values of feminine discourse eliminated the need for the gender differentiation of the literary canon. Actually such departures from the basic theories define national models of scientific knowledge.
Keywords
China; gender literature; Feminist literary criticism; alternative reading
References
Butler J. Feminizm pod liubym drugim imenem. Interv'iu s Rozi Braidotti [Feminism by Any Other Name. Interview with Rosi Braidotti]. Gendernye issledovaniia, 1999, no. 2, pp. 48−78. (in Russian).
Li Ling. Zhongguo xiandai wenxuede xingbie yishi [Gender Consciousness in the New Chinese Literature]. Beijing, 2002, 236 p. (in Chinese).
Lin Shuming. Duowei shiyezhongde nuxingzhuyi wenxue piping [World-view Dimensions of the Chinese Feministic Literary Criticism]. Beijing, 2002, 421 p. (in Chinese).
Lin Xiaoyun. Erxingde quanli huayu. Zhongguo dangdai nuxingzhuyi wenxue piping xingtai tezheng lun [Power and Discourse of the Second Sex. Theory of Morpological Characteristics of Chinese Feminist Literary Criticism]. Beijing, 2010, 302 p. (in Chinese).
Liu Huiying. Zouchu nanquan chuantongde fanli: wenxuezhong nanquan yishidepipang [Going Beyond the Patriarchal Traditions: Criticism of Patriarchal Consciousness in Literature]. Beijing, 1991, 224 p. (in Chinese).
Mazoni M. Nauka i mystetstvo: tilesne poiednannia [Science and Art: Bodies Connection]. In: Genderna perspektyva, Kyiv, 2004, pp. 128−134. (in Ukrainian).
Meng Yue. Liangqian nian: Nuxing zuowei lishide mangdian [Two Thousand years: the Woman is the Blind-spot in the History of China]. In: Dangdai Zhgongguo nuxing wenxuewenhua piping wenxuan. Jilin, 2007, pp. 40–67. (in Chinese).
Xiang Hongyan. "Nuxing wenxue" haishi "xingbie wenxue": "Nuxing wenxue" ji xiangguang gainian bianxi ["Women's Literature" or "Gender Literature": Analysis of the Concepts of "Women's Literature"]. Yunnan shehui kexue, 2012, no. 5. Available at: http://www.literature.org.cn/article.aspx?id=6585 (accessed 1 August 2015). (in Chinese).
Uliura G. A. Teoretyko-metodolohichni zasady gendernykh studii u literaturoznavstvi [Theoretical and Methodological Basis of Gender Studies in the Literary Criticism]. In: Genderni studiï v literaturoznavstvi, Zaporizhia, 2008, pp. 6–20. (in Ukrainian).
Wu Shuming. Nuxing shiyexiade wenxue piping [Literary Criticism in the Women's World View]. Fuzhou, 2006, 278 p. (in Chinese).
Hof R. Vozniknovenie i razvitie gendernykh issledovanii [Genesis and Development of the Gender Studies] In: Pol. Gender. Kul'tura, 1999, pp. 31−53. (in Russian).
Jin Wenye. Zhongguo xiandai nuxingzhuyi wenxue lungang [Overview of the Chinese Feminist Literature of Modern and Contemporary Periods]. Beijing, 2011, 338 p. (in Chinese).
Chen Shunxin. Zhongguo dangdai wenxuede xushi yu xingbie [Narration and Gender in the Contemporary Chinese Literature]. Beijing, 2007, 227 p. (in Chinese).
GOST Style Citations
Батлер Дж. Феминизм под любым другим именем. Интервью с Рози Брайдотти / Батлер Джудит // Гендерные исследования. – 1999. – № 2. – С. 48–78.
Лі Лін. Ґендерна свідомість у новітній китайській літературі : [монографія] / Лі Лін. – Пекін : Женьмін веньсюе, 2002. – 236 с. (китайською мовою).
Лінь Шумін. Світоглядні виміри китайської феміністської літературної критики : [монографія] / Лінь Шумін. – Пекін : Чжунго шехуей веньсюе, 2002. – 421 с. (китайською мовою).
Лінь Сяоюнь. Влада й дискурс Другої статі: морфологічні особливості сучасної китайської феміністської літературної критики : [монографія] / Лінь Сяоюнь. – Пекін : Чжунго шичан, 2010. – 302 с. (китайською мовою).
Лю Хуейін. Вихід за межі патріархатних традицій: критика патріархатної свідомості в літературі : [монографія] / Лю Хуейін. – Пекін : Шенхуо – Душу – Сіньчжи саньлянь шудянь, 1995, – 224 с. (китайською мовою).
Мазоні М. Наука і мистецтво: тілесне поєднання / Мазоні Міріан // Ґендерна перспектива / упоряд. В. Агеєва. – К. : Факт, 2004. – С. 128–134.
Мен Юе. Два тисячоліття: жінки як "біла пляма" історії / Мен Юе // Культурологічний вимір сучасної китайської жіночої літератури : науковий збірник / гол. ред. Чень Хуейфень. – Цзілінь : Ґуаньсі шифань дасюе, 2007. – С. 40–67. (китайською мовою).
Сян Хун'янь. "Жіноча література" чи "ґендерна література": аналітичне висвітлення концепцій "жіночої літератури" [Електронний ресурс] / Сян Хун'янь // Юньнаньський вісник соціологічних наук. – 2002. – Вип. 5. – Режим доступу : http://www.literature.org.cn/article.aspx?id=6585. (китайською мовою).
Улюра Г. А. Теоретико-методологічні засади ґендерних студій у літературознавстві / Г. А. Улюра // Ґендерні студії в літературознавстві : навчальний посібник / гол. ред. В. Л. Погребна. – Запоріжжя : Запорізький національний університет, 2008. – С. 6–20.
У Шумінь. Літературна критика у жіночому світоглядному просторі : [монографія] / У Шумінь. – Фучжоу : Хайся веньі, 2006. – 278 с. (китайською мовою).
Хоф Р. Возникновение и развитие гендерных исследований / Ренате Хоф // Пол. Гендер. Культура / под ред. Э. Шоре и К. Хайдер. – М. : Изд. центр Российского гуманитарного университета, 1999. – С. 31–53.
Цзінь Веньє. Загальний огляд китайської феміністичної літератури новітнього та сучасного періодів : [монографія] / Цзінь Веньє. – Пекін : Чжунго шехуей кесюе, 2011. – 338 с. (китайською мовою).
Чень Шуньсінь. Нарація і ґендер у сучасній китайській літературі : [монографія] / Чень Шуньсінь. – Пекін : Бейцзін дасюе, 2007. – 227 с. (китайською мовою).
Copyright (c) 2015
This work is licensed under a
Creative Commons Attribution 4.0 International License
.

The journal publishes research papers on terms: Creative Commons Attribution 4.0 International License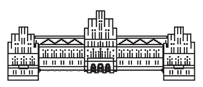 Pytannia literaturoznavstva
ISSN 2306-2908 
Yuriy Fedkovych Chernivtsi National University
2 Kotsiubynsky str., Chernivtsi 58012, Ukraine