DOI:
https://doi.org/10.31861/pytlit2015.91.164
Olha Petrivna Gulia (1907–1994): A Scientist in Conditions of the Ideological Dictatorship
Abstract
Olha Petrivna Gulia, as talented teacher and competent scientist, was respected by pupils and colleagues of our University, although her biography appears a typological example of most scientific biographies of the Soviet times. Contributing to the commemoration of the 70-th anniversary of the Department of World Literature and Theory of Literature, we can mention the difficult fate of that amazing scholar women, literature expert, French literature connoisseur and researcher of Romain Rolland's creative work: she had in quite difficult 1945, together with her husband, Professor Mykola Petrovych Gulia, established this Department. Today the life of Olha Petrivna is read as a text with fairly complex plot. Petersburg born and bred, got a brilliant education at the History of Arts Institute, where the love for science and literature was inculcated by such well-known academicians, as V. Peretz, S. Baluhatyi, L. Shcherba, Z. Zhirmunsky, she got through the siege of 1941–1942 in her hometown, the evacuation to Essentuki (East Caucasus), until in September 1945, after the liberation of Bukovyna, together with her family she moved to Chernivtsi, where she ended her life. The Department of World Literature in the Chernivtsi State University was founded after the war, in 1945. Its head was already known at the time literary critic, Professor Mykola Petrovych Gulia, whose fate is dramatic as well. Together with him at the origins of this Department was his faithful wife Olha Petrivna, who occupied the post of senior teacher. They had to educate students and young scientists, to engage them in science and teaching, in quite difficult conditions. The unfair accusations at them in grovellery "to the Occident", "inheritance of Veselovsky" and "a break with the reality" harmed not only Mykola Petrovych, but also Olha Petrivna, who, after her husband's death, took on not only the family care, but also the Department's management and, ultimately, reconquered the right to work and to engage in science. It is important to emphasize that in this fight she had a fairly reliable protection, the support her supervisor, academician O. Biletskyi.
Keywords
O. Gulia; biography; ideology; Romain Rolland; a literary historiography
References
Hulia Ol′ha Petrivna: osobova sprava [Gulia Olga Petrivna: personal record]. In: Materialy arkhivu ChNU imeni Iuriia Fed′kovycha [Yuriy Fedkovych Chernivtsi National University files data]. Chernivtsi, no. 6, 1945–1971, 76 p. (in Ukrainian).
Nef′odov M. Vchenyi, pedahoh, liudyna: (do 100-richchia vid dnia narodzhennia Ol′hy Petrivny Huli) [Scientist, educator, man: (on the occasion of the centenary of the birth of Olha Petrivna Gulia)]. Universytets′kyi visnyk [University Herald], 2007, no. 13 (1689), p. 6. (in Ukrainian).
Nikoriak N. V., Boichuk A. R. Chernetka kafedral′noï istoriï (istoriohrafichna sproba) [A Draft of the Department History (a historiographic try)]. Chernivtsi, 2015, 136 p. (in Ukrainian).
Solovei E. Obriï naukovtsia: (do 60-richchia O. P. Huli) [Scientist's Horizons: on the occasion of the sixtieth anniversary of O. P. Gulia]. Radians′ka Bukovyna [Soviet Bukovyna], 1967, no. 245, p. 3. (in Ukrainian).
GOST Style Citations
Гуля Ольга Петрівна : особова справа // Матеріали архіву ЧНУ імені Юрія Федьковича. – № 6. – Чернівці, 1945–1971. – 76 с.
Нефьодов М. Вчений, педагог, людина: [до 100-річчя від дня народження Ольги Петрівни Гулі] / Микола Нефьодов // Університетський вісник. – 2007. – Грудень. – № 13 (1689). – С. 6.
Нікоряк Н. В. Чернетка кафедральної історії (історіографічна спроба) / Н. В. Нікоряк, А. Р. Бойчук ; передмова О. В. Червінської. – Чернівці : Чернівецький нац. ун-т, 2015. – 136 с.
Соловей Е. Обрії науковця : [до 60-річчя О. П. Гулі] / Елеонора Соловей // Радянська Буковина. – 1967. – 15 грудня. – № 245. – С. 3. 
Copyright (c) 2015
This work is licensed under a
Creative Commons Attribution 4.0 International License
.

The journal publishes research papers on terms: Creative Commons Attribution 4.0 International License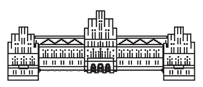 Pytannia literaturoznavstva
ISSN 2306-2908 
Yuriy Fedkovych Chernivtsi National University
2 Kotsiubynsky str., Chernivtsi 58012, Ukraine