Poetics of in the Structure of the Novel "Kunigas" by J. Kraszewski
Abstract
The purpose of article is a study of the structure of the novel "Kunigas" by J. Kraszewski in line with poetics of intermediality: methods, receptions of creation complete polyartistic space through the interaction of artistic references. Chosen for art comprehension by the author the era of the Middle Ages was based on experiments in genre specific of the historical novel, a stylistic variety, structuring a material, personsphere and ways of its creation. Research methodology: historical- functional, structural-functional, descriptive (partially). In article the type of "intermedial incorporation" is revealed and analysed: the coexistence in the works of the novelist of multi-style signs assumes their incorporation and different manifestations at the level of the text that first of all it is peculiar to portrait and landscape elements. Replenishment of the portrait resource which has been set in the first portrait, is going on throughout all narration. The talent of the painter Krashevsky is shown and in landscape pictures. "Sculpturnost" is one of the main features of his portraits of people and images of the flora world. In the historical novel it is especially important to convey colouring of the remote past in architectural preferences, suits, customs, the ritual sphere and sphere of morals and manners, etc. The novel shows Litvins' life inseparably linked with folk art. The songs captured centuries-old experience of the people, the moods of today projected to the past of the region. Songs in the novel serve as the comment of what is happening or what happened and also precede events. J. Kraszewski's main creative task consisted in creating artistically convincing picture of the medieval era with historical events, persons who have played an important role at the moments of a historical choice, who find the nature of authenticity, due to colour of an era, transfer of the atmosphere of the past. The combination of visual, spatial, sound and other characteristics in the narration allows the author to create multidimensional structure.
Keywords
intermediality; poetics; the historical novel; polyart space; realism; romanticism; surrealism; symbolism; intermedial
References
Tishunina N. Metodologiia intermedial'nogo analiza v svete mezhdistsiplinarnykh issledovanii [Methodology of intermediality analysis in the light of interdisciplinary research]. In: Metodologiia gumanitarnogo znaniia v perspektive XXI veka. Abstracts of Papers of the International Conference, Sankt-Peterburg, 2001. Sankt-Peterburg, 2001, pp. 149–154. (in Russian).
Sidorova A. G. Intermedial'naia poetika sovremennoi otechestvennoi prozy (literatura, zhivopis', muzyka) [Intermedial poetics of the contemporary prose of our country (literature, painting, music)]. Extended abstract of PhD dissertation (Russian literature). Barnaul, 2006, 24 p. (in Russian).
Krashevskii Iu. I. Maslav. Kunigas : istoricheskie romany [Masław. Kunigas]. Moscow, 432 p.
GOST Style Citations
Тишунина Н. В. Методология интермедиального анализа в свете междисциплинарных исследований [Электронный ресурс] / Н. В. Тишунина // Методология гуманитарного знания в перспективе XXI века. К 80-летию профессора М.С. Кагана : материалы междунар. научн. конф. (18 мая 2001 г. Санкт-Петербург). Серия "Symposium". Выпуск № 12. – СПб. : Санкт-Петербургское философское общество, 2001. – C. 149–154. – Режим доступа : http://anthropology.ru/ru/texts/tishunina/symp12_32.html.
Сидорова А. Г. Интермедиальная поэтика современной отечественной прозы (литература, живопись, музыка) : автореф. дисс. на соискание науч. степ. канд. филол. наук : спец. 10.01.01 "Русская литература" [Электронный ресурс] / А. Г. Сидорова. – Барнаул, 2006. – Режим доступа : http://www.asu.ru/files/documents/00002748.pdf.
Крашевский Ю. И. Маслав. Кунигас : исторические романы ; [пер. с польского] / Ю. И. Крашевский. – М. : Печатное дело ; Аспол, 1994. – 432 с.
Copyright (c) 2013 Tatiana Senkevich
This work is licensed under a
Creative Commons Attribution 4.0 International License
.

The journal publishes research papers on terms: Creative Commons Attribution 4.0 International License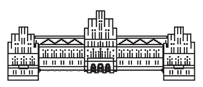 Pytannia literaturoznavstva
ISSN 2306-2908 
Yuriy Fedkovych Chernivtsi National University
2 Kotsiubynsky str., Chernivtsi 58012, Ukraine