DOI:
https://doi.org/10.31861/pytlit2013.88.117
"µίµήσις – imitation – mimesys": Concept and Term in the Age of Modern
Abstract
Using the concept "mimesis" every historical period added something new to it, reinterpreted it until it paradoxically departed from its original semantic variant associated with the names of Plato and Aristotle. It is stated that the European aesthetics of the Modern period was enriched rather by "modernized" than authentic understanding of this concept. The so-called Roman classicism becomes the first stage of the receptive understanding of Plato and Aristotle's concept. Then the this classicism is followed by the classicism of the XVII century and the classicism of the XVIII century, then goes Romanticism of XVIII–XIX centuries, and finally its new history is made in the XIX and XX centuries. Provided in the article guide marks show that "mimesis", "imitation", search for stable terminological basis for our intellectual, aesthetic and practical work is a contradictory and ambiguous process that requires consideration of many factors. The development of the concept "mimesis" in pre-Kantian, modern and postmodern periods as well as historical changes in the meaning of the very concept "nature" as environment (reality) and "human nature" is traced. Kant's "transcendental idealism" became the basis of the new philosophy of nature. It became a basis for the romantic authors who actually only extended and specified the ideas that developed by Kant in the field of epistemology, and by Goethe in the realm of aesthetics. Transformation of the romantic idea about the inner human nature that changed the content of the concept "mimesis" is linked in the article with the name of S. Freud and his followers.
Keywords
mimesis; reception of the concept; nature; German Romanticism; Modern; Freudianism; myth; style
References
Shalaghinov B. B. "Veimarskii klassitsizm" ili "veimarskaia klassika": U istokov modernogo mifotvorchestva ["Weimar classicism": at the origin of the modern myth-making]. Bibliia i kul′tura. Chernivtsi, 2009, no. 10, pp. 37–44.
Shalaghinov B. B. Russkii sotsrealizm kak neosushchestvlennyi proekt (vzgliad germanista) [Russian socialist realism as unrealized project (Germanist's viewpoint)]. Svitova literatura na perekhresti kul′tur i tsyvilizatsii. Simferopol, 2012, no. 6, vol. 2, pp. 266–283.
Shalaghinov B. B. "Muzhn′o i smilo vpered promenem svitla mchu…": Filosofs′ko-poetychnyi spadok Shyllera i nash chas ["I boldly steer on with the speed of the light…": Schiller's philosophical and poetic heritage and our time]. Vsesvit, 2009, no. 11–12, pp. 155–161.
Shalaghinov B. B. Suchasne [Modern]. In: Romantychnyi slovnyk: Do istoriï poniat′ i terminiv rann′oho nimets′koho romantoyzmu. Kyiv, 2010, pp. 18–21.
GOST Style Citations
Шалагинов Б. Б. "Веймарский классицизм" или "веймарская классика": У истоков модерного мифотворчества // Біблія і культура : зб. наукових статей / за ред. А. Є. Нямцу. – Чернівці : Рута, 2009. – Вип. 10. – С. 37–44.
Шалагинов Б. Б. Русский соцреализм как неосуществлённый проект (взгляд германиста) / Б. Б. Шалагинов // Світова література на перехресті культур і цивілізацій : збірник наукових праць.– Сімферополь : Кримський Архів, 2012. – Вип. 6. – Ч. II. – С. 266–283.
Шалагінов Б. Б. "Мужньо й сміло вперед променем світла мчу…": Філософсько-поетичний спадок Шиллера і наш час // Всесвіт: Журнал іноземної літератури. – 2009. – № 11–12. – С. 155–161.
Шалагінов Б. Б. Сучасне // Шалагінов Б. Романтичний словник: До історії понять і термінів раннього німецького романтоизму. – К. : НаУКМА, 2010. – С. 18–21.
Copyright (c) 2013 Borys Shalaghinov
This work is licensed under a
Creative Commons Attribution 4.0 International License
.

The journal publishes research papers on terms: Creative Commons Attribution 4.0 International License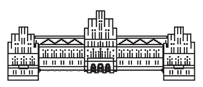 Pytannia literaturoznavstva
ISSN 2306-2908 
Yuriy Fedkovych Chernivtsi National University
2 Kotsiubynsky str., Chernivtsi 58012, Ukraine