DOI:
https://doi.org/10.31861/pytlit2015.92.117
Art-biographical Story: Especially Study the Biography of the Writer in a Small Narrative Form
Abstract
The article analyzes the genre model of the story the subject of artistic exploration in which advocates biography or facts biography famous writers. In the center of such works is the image of real people (writers) in the imaginary circumstances, which allows the author to reveal the mystery of the writer. An example of such forms are stories of "Friends" Y. Olesha, "Jingle Breguet" Y. Kazakova. Yuri Olesha recreated scene of the Lyceum period of Pushkin's life. Y. Kazakov tried to unravel the mystery of the fateful day in the life of Mikhail Lermontov. The nature of the works of these authors distinguish the variety genre layers: a novel, short story, lyrical and philosophical, artistic and biographical, literary – which are presented in a syncretic type of connection within a small narrative forms.
Features of the study of biography in the framework of artistic-biographical story based on several factors:
- the cause of these works is the interest of the writers to the personalities of Lermontov (Yuri Kazakov) and Pushkin (Yuri Olesha);
- the connection of the facts of biography with fiction and conjecture;
- in the center of the story –  one fact from the biography of the writer, due to the volume of small form;
- the nature of the character is revealed in situations that define the essence of his personality;
- the narrative is dominated by "point of view" of one subject;
- the structure of the finale of the story, inherent to semantic incompleteness and diversity.
Keywords
Y. Olesha; Y. Kazakov; art-biographical story; a shot story; William Boyd; syncretism; genre model.
References
Boid U. Korotkie vstrechi [Short meeting]. Available at: http://old.russ.ru/perevod/20041019-pr.html (accessed 22 September 2015). (in Russian).
Kazakov Iu. P. Osen' v dubovykh lesakh: Rasskazy, povesti [Autumn in the oak forest: Stories]. Moscow, 1983, 575 p. (in Russian).
Kuz'michev M. Iurii Kazakov: nabrosok portreta [Yuri Kazakov: Sketch portrait]. Leningrad, 1986, 286 p. (in Russian).
Kubasov A. V. Rasskazy A. P. Chekhova: poetika [Rasskazy A. P. Chekhova: poetika]. Sverdlovsk, 1990, 73 p. (in Russian).
Olesha Iu. K. Izbrannoe [Favorites]. Moscow, 1983, 639 p. (in Russian).
Olesha Iu. Izbrannoe [Favorites]. Moscow, 1974, 576 p. (in Russian).
GOST Style Citations
Бойд У. Короткие встречи [Электронный ресурс] / У. Бойд. – Режим доступа : http://old.russ.ru/perevod/20041019-pr.html.
Казаков Ю. П. Осень в дубовых лесах: Рассказы, повести / Ю. П. Казаков. – М. : Современник, 1983. – 575 с.
Кузьмичев М. Юрий Казаков: набросок портрета / М. Кузьмичев. – Л. : Сов. писатель, 1986. – 286 с.
Кубасов А. В. Рассказы А. П. Чехова: поэтика / А. В. Кубасов. – Свердловск : СПТИ, 1990. – 73 с.
Олеша Ю. К. Избранное / Ю. К.  Олеша. – М. : Правда, 1983. – 639 с.
Олеша Ю. Избранное / Ю. К. Олеша ; вступ. ст. В. Б. Шкловского. – М. : Худож. лит., 1974. – 576 с.
Copyright (c) 2019 Liudmila Skibitskaya
This work is licensed under a
Creative Commons Attribution 4.0 International License
.

The journal publishes research papers on terms: Creative Commons Attribution 4.0 International License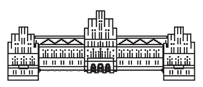 Pytannia literaturoznavstva
ISSN 2306-2908 
Yuriy Fedkovych Chernivtsi National University
2 Kotsiubynsky str., Chernivtsi 58012, Ukraine