Interpretation of Globalization by Julia Kristeva in the Novel "Murder in Byzantium"
Abstract
The article deals with the phenomenon of globalization, which includes positive processes of cultural integration as well as the threat of cultural hybridization and unification. The historical and cultural dimensions of globalization are emphasized. The ways and levels of possible confrontation and acceptance of globalization are analyzed on the example of Julia Kristeva's novel "Murder in Byzantium" in which two opposing spatial and temporal model of the world order (Santa Barbara, who is concentrated embodiment of the globalized world, and Byzantium, which represents the dying Europe) are available. Despite all the negative background of globalization, which is described in the novel by Kristeva, the response of the protagonist of the novel Stephanie Delyakur, a kind of an alter ego of the author, is that Santa Barbara and globalization are not the worst thing that can happen to the mankind. As it turns out, many forms of struggle with it (for example, terrorism) are even more dangerous than the globalization. One should hope that an individual is able to resist the inevitable "banalization", which is connected with globalization. The own way of mapping of modernity, designing of completely new coordinate axis is the ultimate goal of intellectual searches of private space, which is a continuum of the spiritual world. The novel also demonstrates the peculiar attitude to globalization, which should be interpreted as the only reality which allows, however, to keep its individual and cultural uniqueness and peculiarity. In this aspect globalization is not a threat but a convenient tool to confront itself. 
Keywords
Julia Kristeva; globalization; migration; Byzantium; Europe; France; novel "Murder in Byzantium"
References
Alieksieienko I. V. Natsional′ni derzhavy v umovakh hlobalizatsiï svitu (politychni i pravovi aspekty) [National states in a globalizing world (political and legal aspects)]. Kyiv, 2006, 360 p. (in Ukrainian).
Beck U. Chto takoe globalizatsiia? [What Is Globalization?]. Moscow, 2001, 302 p. (in Russian).
Branskii V. P., Pozharskii S. D. Globalizatsiia i sinergeticheskii istorizm. Sinergeticheskaia teoriia globalizatsii [Globalization and synergetic historicism. Synergetic theory of globalization]. Saint Petersburg, 2004, 396 p. (in Russian).
Dzyk R. Teoretyko-khudozhnie osmyslennia ekzyliu Iuliieiu Kristevoiu [Theoretical and methodological comprehension of the exile by Julia Kristeva]. Pytannia literaturoznavstva, 2013, no. 88, pp. 69–88. (in Ukrainian).
Zahrava E. Hlobalizatsiia i natsiï [Globalization and nations]. Kyiv, 2002, 64 p. (in Ukrainian).
Castells M. Internet-Galaktyka. Mirkuvannia shchodo Internetu, biznesu i suspil′stva [The Internet galaxy: reflections on the Internet, business, and society]. Kyiv, 2007, 304 p. (in Ukrainian).
Limbors′kyi I. V. Svitova literatura i hlobalizatsiia [World literature and globalization]. Cherkasy, 2011, 192 p. (in Ukrainian).
McLuhan M. Halakatyka Gutenberga: Stanovlennia liudyny drukovanoï knyhy [The Gutenberg Galaxy: The Making of Typographic Man]. Kyiv, 2008, 392 p. (in Ukrainian).
Pantin V. I. Tsikly i volny global'noi istorii. Globalizatsiia v istoricheskom izmerenii [Cycles and trends of the global history. Globalization in the historical dimension]. Moscow, 2003, 274 p. (in Russian).
Rudenko M. Issledovatel'skie paradigmy globalizatsii [Research paradigm of globalization]. Vestnik Astrakhanskogo gosudarstvennogo tekhnicheskogo universiteta, 2009, no. 1, pp. 132–136. (in Russian).
Saïd E. Kul′tura i imperiializm [Culture and Imperialism]. Kyiv, 2007, 608 p. (in Ukrainian).
Tolstoukhov A. V. Hlobalizatsiia. Vlada. Eko-maibutnie [Globalization. Government. Eco-Future]. Kyiv, 2003, 308 p. (in Ukrainian).
Friedman T. L. Leksus i olivkove derevo. Zrozumity hlobalizatsiiu [The Lexus and the olive tree: understanding Globalization]. Lviv, 2002, 626 p. (in Ukrainian).
Chistiakova S. S. Kul'turno-istoricheskie tipy globalizatsii [Cultural and historical types of globalization]. Analitika kul'turologii, 2007, no. 7. Available at: http://cyberleninka.ru/article/n/kulturno-istoricheskie-tipy-globalizatsii (accessed 12 December 2013). (in Russian).
Sheiko V. M. Kul′tura. Tsyvilizatsiia. Hlobalizatsiia (kinets′ ХІХ – pochatok ХХІ st.) [Culture. Civilization. Globalization (the end of the XIX – the beginning of the XXI cent.)]. Kharkiv, 2001, vols. 1–2. (in Ukrainian).
Kristeva J. Meurtre à Byzance. Paris, 2004, 374 p.
Robertson R. Globalization: social theory and global culture. London, 1992, 211 p.
GOST Style Citations
Алєксєєнко І. В. Національні держави в умовах глобалізації світу (політичні і правові аспекти) : монографія / І. В. Алєксєєнко. – К.; Ніжин : ТОВ "Видавництво "Аспект – Поліграф", 2006. – 360 с.
Бек У. Что такое глобализация? / Ульрих Бек ; [пер. с нем. А. Григорьева, В. Седельника; послесл. А. Филиппова]. – М. : Прогресс-Традиция, 2001. – 302 с.
Бранский В. П. Глобализация и синергетический историзм. Синергетическая теория глобализации / В. П. Бранский, С. Д. Пожарский. – СПб. : Политехника, 2004. – 396 с.
Дзик Р. А. Теоретико-художнє осмислення екзилю Юлією Крістевою / Р. А. Дзик // Питання літературознавства : науковий збірник / гол. ред. О. В. Червінська. – Чернівці : Чернівецький нац. ун-т, 2013. – Вип. 88. – С. 69–88.
Заграва Е. Глобалізація і нації / Ернст Заграва. – К. : Фенікс, 2002. – 64 с.
Кастельс М. Інтернет-Ґалактика. Міркування щодо Інтернету, бізнесу і суспільства / Мануель Кастельс ; [пер. з англ. Е. Г. Ганиш, А. Б. Волкова]. – К. : Ваклер, 2007. – 304 с. – (Cogitatio nova).
Лімборський І. В. Світова література і глобалізація / І. В. Лімборський. – Черкаси : Брама-Україна, 2011. – 192 с.
Мак-Люен М. Галакатика Ґутенберґа: Становлення людини друкованої книги / Маршалл Мак-Люен ; [пер. з англ. А. А. Галушки, В. І. Постнікова]. – 2-е вид., перероб. – К. : Ніка-Центр, 2008. – 392 с. – (Зміна парадигми; Вип. 1).
Пантин В. И. Циклы и волны глобальной истории. Глобализация в историческом измерении / В. И. Пантин. – М. : Новый век, 2003. – 274 с. – (Новые парадигмы знания).
Руденко М. Исследовательские парадигмы глобализации / М. Руденко // Вестник Астраханского государственного технического университета. – 2009. – № 1. – С. 132–136.
Саїд Е. Культура й імперіялізм / Едвард Саїд ; [пер. з англ. К. Ботанової, Т. Цимбала]. – К. : Критика, 2007. – 608 с.
Толстоухов А. В. Глобалізація. Влада. Еко-майбутнє : монографія / А. В. Толстоухов. – К. : Парапан, 2003. – 308 с.
Фрідмен Т. Л. Лексус і олівкове дерево. Зрозуміти глобалізацію / Томас Л. Фрідмен ; [пер. з англ. М. Прокопович, Р. Скакуна]. – Львів : [б. в.], 2002. – 626 с. – (Бібліотека журналу "Ї").
Чистякова С. С. Культурно-исторические типы глобализации [Электронный ресурс] / С. С. Чистякова // Аналитика культурологии. – 2007. – № 7. – Режим доступа : http://cyberleninka.ru/article/n/kulturno-istoricheskie-tipy-globalizatsii.
Шейко В. М. Культура. Цивілізація. Глобалізація (кінець ХІХ – початок ХХІ ст.) : монографія : в 2 т.  / В. М. Шейко. – Харків : Основа, 2001.
Kristeva J. Meurtre à Byzance : roman / Julia Kristeva. – Paris : Fayard, 2004. – 374 p.
Robertson R. Globalization: social theory and global culture / Roland Robertson. – London : Sage, 1992. – 211 p.
Copyright (c) 2014
This work is licensed under a
Creative Commons Attribution 4.0 International License
.

The journal publishes research papers on terms: Creative Commons Attribution 4.0 International License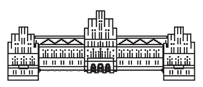 Pytannia literaturoznavstva
ISSN 2306-2908 
Yuriy Fedkovych Chernivtsi National University
2 Kotsiubynsky str., Chernivtsi 58012, Ukraine