DOI:
https://doi.org/10.31861/pytlit2014.89.309
V. Sukhomlynsky in I. Tsyupa's Story "Creator of Kindness"
Abstract
This article is devoted to the artistic reception and modeling of V. Sukhomlynsky's personality. Her image of the outstanding teacher is being analyzed in connection with the aesthetic ideas of socialist realism epoch. A researcher compares the I. Tsyupa's story with B. Tartakovsky's "Story about teacher Sukhomlynsky". The war is a key moment of the Sukhomlynsky's biography in the I. Tsyupa's story, as well as in soviet history mythology on the whole. War is the concentrated expressing of those facts in the circle of which it was written into by artistic logic: cold, poverties, snow, ice, death, envy, spiritual vacuum, alienation. War is image of tests which it was fated to test to the hero. Faith in a man and progress defined the great vitality sense of creation of protagonist. In spite of aspirations of author to create a sanguineous and contradictory artistic world, a story has the signs of aesthetics of kitch. I. Tsyupa's story "Creator of Kindness" is enough successful popularization of the Sukhomlynsky's ideas and not always convincing artistic attempt to limit a personage by the scopes of epoch, ideology, standard conduct.
Keywords
image; story; socialist realism; kitch; humanism; I. Tsyupa's works
References
Bilaniuk Y., Kokhan A. Shtrykhy do portreta Vasylia Sykhomlyns'koho [Stroke to the Vasyl Sykhomlynsky portrait]. Kirovohrad, 2005, 62 p. (in Ukrainian).
Kundera M. Nievynosimaja liohkos't' bytija [Unbearable easiness of the being]. Saint Petersburg, 2005, 346 p. (in Russian).
Sviatovec' V. Pro vchytelia-dobrotvorcia [About the teacher and creator of Kindness]. Vitchyzna, 1974, no. 9, pp. 200–203. (in Ukrainian).
Spohady pro Sukhomlyns'koho [Memoirs about Sukhomlynsky]. Kyiv, 1990, 223 p. (in Ukrainian).
Sukhomlyns'kyi V. O. Vybrani tvory : v 5 t. [Collection of works]. Kyiv, 1976–1977, vols. 1–5. (in Ukrainian).
Sukhomlinski V. A. Serdtse otdaiy dietiam [I give my heart to children]. Kyiv, 1973, 288 p. [in Russian].
U vinok V. O. Sukhomlyns'komu [In the Sukhomlynsky's wreath]. Svitlovods'k, 1993, 31 p. (in Ukrainian).
Tszikhua Li. Tvorcheskoie nasliediie V. A. Sukhomlinskoho v KNR [Creative inheritance of V. Sukhomlynsky in China]. Kyiv, 2005, 111 p. (in Russian).
Tsiupa I. Dobrotvorec' [Creator of Kindness]. Kyiv, 1973, 336 p. (in Ukrainian).
GOST Style Citations
Біланюк Ю. Штрихи до портрета Василя Сухомлинського / Ю. Біланюк, А. Кохан. – Кіровоград : Центрально-українське видавництво, 2005. – 62 с.
Кундера М. Невыносимая легкость бытия / М. Кундера. – СПб. : Азбука-классика, 2005. – 346 с.
Святовець В. Про вчителя-добротворця / В. Святовець // Вітчизна. – 1974. – № 9. – С. 200–203.
Спогади про В. Сухомлинського. – К. : Радянська школа, 1990. – 223 с.
Сухомлинський В. О. Вибрані твори : в 5 т. / В. О. Сухомлинський. – К. : Радянська школа, 1976–1977.
Сухомлинский В. А. Сердце отдаю детям / В. А. Сухомлинский. – К. : Радянська школа, 1973. – 288 с.
У вінок В. О. Сухомлинському. – Світловодськ : Слово, 1993. – 31 с.
Цзихуа Ли. Творческое использование наследия В. А. Сухомлинского в КНР / Ли Цзихуа. – К. : Феникс, 2005. – 111 с.
Цюпа І. Добротворець / І. Цюпа. – К. : Молодь, 1973. – 336 с. 
Copyright (c) 2014
This work is licensed under a
Creative Commons Attribution 4.0 International License
.

The journal publishes research papers on terms: Creative Commons Attribution 4.0 International License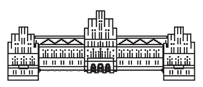 Pytannia literaturoznavstva
ISSN 2306-2908 
Yuriy Fedkovych Chernivtsi National University
2 Kotsiubynsky str., Chernivtsi 58012, Ukraine