DOI:
https://doi.org/10.31861/pytlit2014.89.278
І. Kotlyarevsky's Biography in B. Levin's Novel "Funny Sage"
Abstract
I. Kotlyarevsky is an outstanding personality in the history of Ukrainian literature, whose name has become for many people a symbol of Ukraine, a symbol of spiritual unity around national values. It is not a surprise that the figure of the writer became not only the object of numerous scientific works, but also a source of inspiration for masters of artistic word. B. Levin іn his time made artistic exploration of the phenomenon of I. Kotlyarevsky. B. Levin's interest of I. Kotlyarevsky emerged during large-scale preparation of Ukrainian community to celebrate the 200 anniversary of the birth of the writer. In 1969 B. Levin wrote the story "Evenings of Academic republic" by order of the memorial museum. It was included in the collection "Wreath to I. Kotlyarevsky". This work engendered writer's plan to elaborate biography of famous poltavets more detail. For almost twenty years (1972–1990) on the basis of collected and processed factual material B. Levin wrote a novel, in which seven- stories reflected the most important periods of Kotlyarevsky's life. Kotlyarevsky's biography in B. Levin's novel "Funny sage" is analyzed in the article; focused on the character of interactions of known biographical facts about the writer, supported by documentary material, from the author's fiction. By artistic interpretation of writer's life way B. Levin showed again a great importance of I. Kotlyarevsky in historical and cultural life of Ukraine.
Keywords
B. Levin; literary biography; art fiction
References
Volyns′kyi P. Ivan Kotliarevs′kyi. Zhyttia i tvorchist′ [Ivan Kotlyarevsky. Life and work]. Kyiv, 1969, 272 p. (in Ukrainian).
Kyryliuk Ie. Ivan Kotliarevs′kyi. Zhyttia i tvorchist′ [Ivan Kotlyarevsky. Life and work]. Kyiv, 1981, 287 p. (in Ukrainian).
Levin B. Veselyi mudrets′ [Merry sage]. Kyiv, 1978, vol. 2, 391 p. (in Ukrainian).
Rotach P. Ivan Kotliarevs′kyi u lystuvanni [Ivan Kotlyarevsky in correspondence]. Opishne, 1994, 336 p. (in Ukrainian).
GOST Style Citations
Волинський П. Іван Котляревський. Життя і творчість / Петро Волинський. – К. : Дніпро, 1969. – 272 с.
Кирилюк Є. Іван Котляревський. Життя і творчість / Євген Кирилюк. – К. : Дніпро, 1981. – 287 с.
Левін Б. Веселий мудрець / Борис Левін. – К. : Рад. письменник, 1978. – Кн. 2. – 391 с.
Ротач П. Іван Котляревський у листуванні / Петро Ротач. – Опішне : Укр. народознавство, 1994. – 336 с.
Refbacks
There are currently no refbacks.
Copyright (c) 2014
This work is licensed under a
Creative Commons Attribution 4.0 International License
.

The journal publishes research papers on terms: Creative Commons Attribution 4.0 International License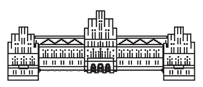 Pytannia literaturoznavstva
ISSN 2306-2908 
Yuriy Fedkovych Chernivtsi National University
2 Kotsiubynsky str., Chernivtsi 58012, Ukraine