Heroism versus Sanctity: to the Problem of Mythologism in the Reception of Literary Criticism of Lesya Ukrainka's Life and Creative Work
Abstract
Over more than a century of literary reception of creative figure of Lesya Ukrainka the poetess was called incommensurable definitions-apposition like "the patient puny girl" and in the same time "lonely man in the whole Ukraine", "the daughter of Prometheus", "poetess – prophetess", "Ukrainian Sibilla", "the woman – heresiarch", others. A list of the metaphorical meanings certifies the mythologizing process of her literary life and creative way where most clearly the hagiographic and heroic tendencies revealed itself.
In view of the above trends, our article is devoted to historiographic examination of the literary works, in which formation, transformation, and postmodern deconstruction "agiographic" and "heroic" myths of literary life and creative way of Lesya Ukrainka observe. We find out historical and cultural reasons and biographical reasons of the research mythmaking, which consist in biographical circumstances on the one hand (confrontation of creative and social activity to the physical illness, which are caused by the disease of loneliness, an introversion, the idealism, the psychological habit of an internal dialogues), on the other hand – in the conscious creative guidance of the poetess to mythmaking (sublime imagery, pathos, intensifying feelings in the text and overcoming the skepticism).
So, the range of the mythmaking literary toposis systematically unites, the repeatability underlines in different generations of researchers supplementing the current deconstruction copyright and research myths for modern Ukrainian literature and caused the mithmaking trends in the art of Lesya Ukrainka.
Keywords
life; the biography of the hero; dualism; mythmaking; alternative religion; utopia; Lesya Ukrainka
References
Ahejeva V. P. Poetesa zlamu stolit'. Tvorchist' Lesi Ukraїnky v postmodernij interpretaciї [Turn of the century poetess. Art of Lesya Ukrainka in postmodern interpretation: monograph]. Kyiv, 2001, 284 p. (in Ukrainian).
Hrabovych H. Do istoriї ukraїnskoї literatury (Doslidzhennia, eseї, polemika) [To the history of Ukrainian literature (research, essays, debate)]. Kyiv, 2003, 632 p. (in Ukrainian).
Hundorova T. ProIavlennia Slova. Dyskursiia rannioho ukraїns'koho modernizmu [Display of words. The discourse of early Ukrainian Modernism]. Kyiv, 2009, 448 p. (in Ukrainian).
Doncov D. Literaturna eseїstyka [Literary essay-writer]. Drohobych, 2009, 688 p. (in Ukrainian).
Drai-Khmara M. Literaturno-naukova spadshchyna [Literary and scientific heritage]. Kyiv, 2002, 592 p. (in Ukrainian).
Ievshan M. Krytyka; Literaturoznavstvo; Estetyka [Criticism. Literary science. Aesthetics]. Kyiv, 1998, 658 p. (in Ukrainian).
Zabuzhko O. Notre Dame d'Ukraine: Ukraїnka v konflikti mifolohii [Notre Dame d'Ukraine: Ukrainka in the conflict of mythologies]. Kyiv, 2007, 640 p. (in Ukrainian).
Zerov M. Ukraїns'ke pys'menstvo 19 st. Vid Kulisha do Vynnychenka: Lekciї, narysy, statti [Ukrainian authorship of the XIX century. From Kulish to Vunnuchenko: lectures, essays, articles]. Drohobych, 2007, 568 p. (in Ukrainian).
Коcherha S. O. Kul'turosoviia Lesi Ukraїnky. Semiotychnyi analiz textiv: monohrafiia [Kulturosofiya of Lesya Ukrainka. Semiotic analysis of the texts: monograph]. Lutsk, 2010, 656 p. (in Ukrainian).
Маkаrоv А. Piiat' etiudiv. Pidsvidomist' i mystetstvo. Narysy z psykholohiї tvorchosti [Five sketches. Subconscious and art. Essays on the psychology of creativity]. Kyiv, 1990, 285 p. (in Ukrainian).
Міrоshnychenko L. Nad rukopysamy Lesi Ukraїnky. Narysy z psykholohii tvorchosti ta textolohiї [On manuscripts of Lesya Ukrainka. Essays on the psychology of creativity]. Kyiv, 2001, 264 p. (in Ukrainian).
Polishchuk I. Mifolohichnyi horyzont ukraїns'koho modernizmu [Mythological horizon Ukrainian Modernism. Monograph]. Ivano-Frankivsk, 2002, 392 p. (in Ukrainian).
Sverstiuk I. Mit Lesi Ukraїnky [The myth of Lesya Ukrainka]. Lutsck, 2008, 36 p. (in Ukrainian).
GOST Style Citations
Агеєва В. П. Поетеса зламу століть. Творчість Лесі Українки в постмодерній інтерпретації : монографія / Віра Павлівна Агеєва. – [2-ге вид., стереотип.]. – К. : Либідь, 2001. – 264 с.
Грабович Г. До історії української літератури (Дослідження, есеї, полеміка) / Григорій Грабович. – К. : Критика, 2003. – 632 с.
Гундорова Т. ПроЯвлення Слова. Дискурсія раннього українського модернізму / Тамара Гундорова. – [видання друге, перероблене та доповнене]. – К. : Критика, 2009. – 448 с.
Донцов Д. Літературна есеїстка / Дмитро Донцов. – Дрогобич : Відродження, 2009. – 688 с.
Драй-Хмара М. Літературно-наукова спадщина / Михайло Драй-Хмара. – К. : Наук. думка, 2002. – 592 с.
Євшан М. Критика; Літературознавство; Естетика / Микола Євшан ; [упор. Н. Шумило]. – К. : Основи, 1998. – 658 с.
Забужко О. Notre Dame d'Ukraine: Українка в конфлікті міфологій / Оксана Забужко. – [2-е вид., виправл.] – К. : Факт, 2007. – 640 с.
Зеров М. Українське письменство ХІХ ст. Від Куліша до Винниченка: лекції, нариси, статті / Микола Зеров. – Дрогобич : Відродження, 2007. – 568 с.
Кочерга С. О. Культурософія Лесі Українки. Семіотичний аналіз текстів: монографія / Світлана Олексіївна Кочерга. – Луцьк : Твердиня, 2010. – 656 с.
Макаров А. П'ять етюдів. Підсвідомість і мистецтво. Нариси з психології творчості / Анатолій Макаров. – К. : Радянський письменник, 1990. – 285 с.
Мірошниченко Л. Над рукописами Лесі Українки. Нариси з психології творчості та текстології / Лариса Мірошниченко. – К. : НАН України Інститут літератури імені Т. Шевченка, 2001. – 264 с.
Поліщук Я. Міфологічний горизонт українського модернізму : монографія / Ярослав Поліщук. – [Видання друге, доповнене і перероблене]. – Івано-Франківськ : Лілея-НВ, 2002. – 392 с.
Сверстюк Є. Міт Лесі Українки / Євген Сверстюк. – Луцьк : РВВ "Вежа" Волин. нац. ун-ту ім. Лесі Українки, 2008. – 36 с.
Copyright (c) 2013
This work is licensed under a
Creative Commons Attribution 4.0 International License
.

The journal publishes research papers on terms: Creative Commons Attribution 4.0 International License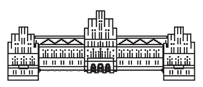 Pytannia literaturoznavstva
ISSN 2306-2908 
Yuriy Fedkovych Chernivtsi National University
2 Kotsiubynsky str., Chernivtsi 58012, Ukraine