The Genre of "Sensational Novel" in the Ukrainian Immigrant Literature
Abstract
The literary process of the Ukrainian immigration is a special segment of Ukrainian culture and shows an "alternative way" in the development of literature. The purpose of this article is to study the specifications of sensational novels in the Ukrainian immigrant literature.
The literary genre "sensational novel" appeared in Great Britain in the second half of the XIX century. These novels typologically descend from another popular Victorian genre – gothic fiction. Later they transformed into detectives and thrillers.
The Ukrainian writers and critics used this term as a marker of any action novel with elements of adventures or crime investigations, or even science-fiction. Thus the term "sensational novel" was used to define such works as "The Petrijs and the Dovbushchuks" by I. Franko, "Doctor Caccioni" by H. Zhurba, "The mystery of the Red embassy" by Y. Bohenskyi etc. Most of the so-called "sensational novels" in the Ukrainian postwar immigrant literature were represented by the spy novels of B. Polianych and Z. Donchuk.
The "Dictionary of literary studies" (2007), edited by R. Hromiak, presents sensational novel as a subgenre of the adventurous novel, noting that "it contains an event or message, which produces a strong impression". As we can see, this criterion is not enough to use "sensational novel" as a fully functional term in relation to the spy and adventurous novels, written by Ukrainian immigrant authors. But it still can be a marker of a special modification of texts which main function was to make literature more popular among the immigrants.
Keywords
sensational novel; criteria; genre modification; H. Luzhnytskyi; H. Zhurba; Z. Donchuk
References
Borisenko A. Viktorianskii detektiv [Victorian detective fiction]. In: Ne tol'ko Kholms. Detektiv vremen Konan Doila. Moscow, 2009, pp. 7–22. (in Russian).
Vivcharyk N. Shpyhuns′ki povisti Hryhora Luzhnyts′koho [Spy novels of Hryhorii Luzhnytskyi]. Ukraïnoznavchi studiï, 2002–2004, no. 4–5, pp. 145–153. (in Ukrainian).
Denysiuk I. Literaturna gotyka i Frankova proza [The literary gothic and the prose of Franko]. Ukraïns′ke literaturoznavstvo, 2006, no. 68, pp. 33–42. (in Ukrainian).
Donchuk Z. Pratsia i nahoroda [Labour and reward]. Philadelphia, 1973, 376 p. (in Ukrainian).
Donchuk Z. Iasnovydets′ Heri [Clairvoyant Harry]. Philadelphia, 1965, 262 p. (in Ukrainian).
Zhmurko H. Doktor Kachioni [Doctor Caccioni]. Vechirnia hodyna, 1943, no. 7–8, pp. 1–62. (in Ukrainian).
Literaturoznavchyi slovnyk-dovidnyk [Dictionary of Literary studies]. Kyiv, 2007, 752 p. (in Ukrainian).
Krevets′kyi I. Ukraïns′kyi vydavnychyi rukh v 1903 r. [Ukrainian publishing movement in 1903]. Literaturno-naukovyi vistnyk, 1904, vol. 25, book 3, pp. 121–133. (in Ukrainian).
Lutsiv L. Shpyhuns′ka povist′ [A spy novel]. Svoboda, 1951, no. 66, p. 3. (in Ukrainian).
Maftyn N. Istorychna beletrystyka v zakhidnoukraïns′kii prozi mizhvoiennoho dvadtsiatylittia: problema vyroblennia styl′ovoï stratehiï [The historical belles-lettres in the Western Ukrainian interwar prose: the problem of developing the stylistic strategy]. Visnyk Zaporiz′koho natsional′noho universytetu, 2010, no. 2, pp. 199–203. (in Ukrainian).
Mykytiuk V. Ivan Franko ta Omelian Ohonovs′kyi: movchannia i dialoh [Ivan Franko and Omelian Ohonovskyi: silence and dialogue]. Lviv, 2000, 188 p. (in Ukrainian).
Oleksiuk M. Borot′ba filosofs′kykh techii na zakhidnoukraïns′kykh zemliakh v 20‑30‑kh rr. XX st. [Fighting of philosophical currents in the Western Ukrainian lands in the 20's‑30's of the XX century]. Lviv, 1970, 298 p. (in Ukrainian).
Ordivs′kyi S. Bahrianyi khrest. Sribnyi cherep. Chorna Ihumenia. Sim zolotykh chash [The crimson cross. The silver skull. The black abbess. Seven golden bowls]. Ternopil, 2011, 592 p. (in Ukrainian).
Polianych B. Stril u nochi [The shot in the night]. Lviv, 1936, 128 p. (in Ukrainian).
Tarnavs′kyi Iu. Ne znaiu [Don't know]. Kyiv, 2000, 431 p. (in Ukrainian).
GOST Style Citations
Борисенко А. Викторианский детектив / Александра Борисенко // Не только Холмс. Детектив времен Конан Дойла (Антология викторианской детективной новеллы). – М. : Иностранка, 2009. – С. 7–22.
Вівчарик Н. Шпигунські повісті Григора Лужницького / Наталія Вівчарик // Українознавчі студії. – Івано-Франківськ, 2002–2003. – Ч. 4–5. – С. 145–153.
Денисюк І. Літературна ґотика і Франкова проза / Іван Денисюк // Українське літературознавство : збірник наукових праць. – Львів, 2006. – Вип. 68. – С. 33–42.
Дончук З. Праця і нагорода / Зосим Дончук. – Філадельфія, 1973. – 376 с.
Дончук З. Ясновидець Гері / Зосим Дончук. – Філадельфія, 1965. – 262 с.
Жмурко Г. [Журба Г.] Доктор Качіоні / Гемень Жмурко // Вечірня година. – 1943. – Ч. 7–8. – С. 1–62.
Літературознавчий словник-довідник / [редактори: Роман Гром'як, Юрій Ковалів, Василь Теремко]. – К. : Академія, 2007. – 752 с.
Кревецький І. Український видавничий рух в 1903 р. / Іван Кревецький // ЛНВ. – 1904. – Т. 25. – Кн. 3. – С. 121–133.
Луців Л. Шпигунська повість / Лука Луців // Свобода. – 1951. – № 66. – С. 3.
Мафтин Н. Історична белетристика в західноукраїнській прозі міжвоєнного двадцятиліття: проблема вироблення стильової стратегії / Наталія Мафтин // Вісник Запорізького національного університету. – 2010. – № 2. – С. 199‑203.
Микитюк В. Іван Франко та Омелян Огоновський: мовчання і діалог / Володимир Микитюк. – Львів, 2000. – 188 с.
Олексюк М. Боротьба філософських течій на західноукраїнських землях в 20–30-х рр. ХХ ст. / Мирослав Олексюк. – Львів : Каменяр, 1970. – 298 с.
Ордівський С. Багряний хрест. Срібний череп. Чорна Ігуменя. Сім золотих чаш / Семен Ордівський. – Тернопіль : Богдан, 2011. – 592 с.
Полянич Б. Стріл у ночі / Б. Полянич. – Львів : Видавництво І. Тиктора, 1936. – 128 с.
Тарнавський Ю. Не знаю : вибрана проза / Юрій Тарнавський. – К. : Родовід, 2000. – 431 с.
Copyright (c) 2013
This work is licensed under a
Creative Commons Attribution 4.0 International License
.

The journal publishes research papers on terms: Creative Commons Attribution 4.0 International License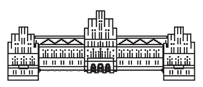 Pytannia literaturoznavstva
ISSN 2306-2908 
Yuriy Fedkovych Chernivtsi National University
2 Kotsiubynsky str., Chernivtsi 58012, Ukraine