Philosophical Markers of Being in the Novel "Elegant Hedgehog" by Muriel Barberу
Abstract
The article deals with the design features of philosophical novel in the creations of french writer Muriel Barbery. The plot is simple, but there is much more to this book than that. It reminds you of so many things that make life wonderful – art, literature, music, ideas and so many wonderful small things. Considered the leading features of philosophical novel since the Enlightenment and to postpostmodernism relates to text. Analyzes the main philosophical allusions (to the philosophy of Marx, Husserl, Ozu, Kant, others), opposition (adult world / world of childhood, life / death, true philosophy / philosophy imitation), simulate (children's suicide, genuine beauty, imitation thoughts) reflections in the novel "The elegance of the hedgehog" by Barbery. Details the principle of deployment of dilemmas in the novel. This novel is characterized by a game statuses: the concierge is a philosopher; a twelve year old girl intellectually superior graduate bachelor; professor can only sign the invitations. Interpreted the E. Shevyakova`s term "intergenre Novel poly form", recreated philosophical context of the writer, her preferences and dislikes regarding various philosophies and representatives. Accentuated ideological the confrontation of Barbery`s novel with regard to postmodern worldview. The novel was adapted into a film "The Hedgehog" ("Le hérisson") released in 2011, starring Josiane Balasko as Michel, Garance Le Guillermic as Paloma, and Togo Igawa as Kakuro Ozu.
Keywords
genre; philosophical novel; philosophical allusions; function of markers; "intergenre Novel polyform"; opposition; postmodernism; modification
References
Andreev L. G. Chem zhe zakonchilas' istoriia vtorogo tysiacheletiia (Khudozhestvennyi sintez i postmodernizm) [What is the history of the second millennium ended (artistic synthesis and postmodernism)]. In: Zarubezhnaia literatura vtorogo tysiacheletiia: 1000–2000 [Foreign Literature of the second millennium: 1000-2000]. Moscow, 2001, pp. 292–334. (in Russian).
Barbery M. Elehantna ïzhachykha [The Elegance of the Hedgehog]. Kyïv, 2010, 304 p. (in Ukrainian).
Virilio P. Mashina zreniia [Machine vision]. Saint Petersburg, 2004. 139 p. (in Russian).
Goodman N. Fakt, fantaziia i predskazanie. Sposoby sozdaniia mirov [Fact, fantasy and prediction. Ways to create worlds]. Moscow, 2001, 316 p. (in Russian).
Zababurova N. V. Frantsuzskii filosofskii roman XVIII veka: samosoznanie zhanra [French philosophical novel XVIII century: identity genre]. In: XVIII vek: literatura v kontekste kul'tury [XVIII century: Literature in the Context of Culture]. Moscow, 1999. pp. 94–104. (in Russian).
Zababurova N. V. Vliianie nauki i filosofii na lіteraturu [The impact of science and philosophy to literature]. Rostov-on-Don, 1987, 142 p. (in Russian).
Zenkin S. Zarnitsy postmodernizma [Stozhatry postmodernism]. Inostrannaia literatura [Foreign Literature], 2002, no 2, pp. 276–280. (in Russian).
Lukov Vl. A., Trykov V. P. Nravstvennye iskaniia frantsuzskikh pisatelei i russkoe vliianie [Moral quest French writers and Russian influence]. In: Nauchnye trudy Moskovskogo pedagogicheskogo gosudarstvennogo universiteta imeni V. I. Lenina. Seriia: Gumanitarnye nauki. Chast' 1 [Proceedings of the Moscow State Pedagogical University named after V. I. Lenin. Series: Humanities. Part 1. Moscow, 1994, p. 74. (in Russian).
Meizers′ka T. S. Sposoby khudozhn′oï realizatsiï konfliktu tvarynnoho i liuds′koho u romani Miuriel′ Barberi "Elehantna ïzhachykha". Suchasni literaturoznavchi studiï: Topos tvaryny iak antropolohichne dzerkalo, 2011, no. 8, pp. 498–509. (in Ukrainian).
Cioran E. Iskushenie sushchestvovaniem [Temptation existence]. Moscow, 2003, 431 p. (in Russian).
Sokal A. Intellektual'nye ulovki. Kritika filosofii postmoderna [Intelligent Bricmont tricks. Criticism of postmodern philosophy]. Moscow, 2002, 248 p. (in Russian).
Trykov V. P. Romen Rollan i traditsii khudozhestvennogo filosofstvovaniia v zapadnoevropeiskoi literature kontsa XIX – nachala XX vv. [Romain Rolland and artistic traditions of philosophy in Western literature of the late XIX – early XX centuries]. In: Purishevskie chteniia [Purishevskie reading]. Abstracts of Papers of the All-Union Scientific Conference, Moscow, 1989. Moscow, 1990, pp. 32–33. (in Russian).
Sheviakova E. N. Poetika sovremennoi frantsuzskoi prozy [Poetics of modern French prose]. Moscow, 2002, 226 p. (in Russian).
Shaeffer J.-M. Konets chelovecheskoi iskliuchitel'nosti [End of human exceptionalism]. Moscow, 2010, 388 p. (in Russian).
GOST Style Citations
Андреев Л. Г. Чем же закончилась история второго тысячелетия (Художественный синтез и постмодернизм) / Л. Г. Андреев // Зарубежная литература второго тысячелетия: 1000–2000. – М. : Высш. шк.., 2001. – C. 292–334.
Барбері М. Елегантна їжачиха / Мюріель Барбері ; [пер. з франц.]. – К. : Нора-друк, 2010. – 304 с.
Вирильо П. Машина зрения / Поль Вирильо. – СПб. : Наука, 2004. – 139 с.
Гудмен Н. Факт, фантазия и предсказание. Способы создания миров / Нельсон Гудмен. – М. : Идея-Пресс, Логос, Праксис, 2001. – 316 с.
Забабурова Н. В. Французский философский роман XVIII века: самосознание жанра / Н. В. Забабурова // XVIII век: литература в контексте культуры. – М. : Изд-во УРАО, 1999. – С. 94–104.
Забабурова Н. В. Влияние науки и философии на литературу / Н. В. Забабурова. – Ростов н/Д. : Изд-во РГУ, 1987. – 142 с.
Зенкин С. Зарницы постмодернизма / С. Зенкин // Иностранная литература. – 2002. – № 2. – С. 276–280.
Луков Вл. А. Нравственные искания французских писателей и русское влияние / Вл. А. Луков, В. П. Трыков // Научные труды Московского педагогического государственного университета имени В. И. Ленина. Серия: Гуманитарные науки. Ч. 1 / [отв. ред. Вл. А. Луков]. – М. : Прометей, 1994. – С. 74.
Мейзерська Т. С. Способи художньої реалізації конфлікту тваринного і людського у романі Мюріель Барбері "Елегантна їжачиха" / Т. С. Мейзерська // Топос тварини як антропологічне дзеркало . зб. наук. праць "Сучасні літературознавчі студії". Вип. 8. – К. : КЛНУ, 2011. – С. 498–509.
Cиоран Э. Искушение существованием / Эмиль Сиоран ; [пер. с фр., предисл. В. А. Никитина, редак., примеч. И. С. Вдовиной]. – М. : Республика; Палимпсест, 2003. – 431 с. – (Мыслители XX века).
Сокал А. Интеллектуальные уловки. Критика философии постмодерна / А. Сокал, Ж. Брикмон ; [пер. с англ. Анны Костиковой и Дмитрия Кралечкина, предисловие С. П. Капицы]. – М. : Дом интеллектуальной книги, 2002. – 248 с.
Трыков В. П. Ромен Роллан и традиции художественного философствования в западноевропейской литературе конца XIX — начала ХХ вв. / В. П. Трыков // Пуришевские чтения . тезисы докладов Всесоюзной научной конференции, 10–11 апреля1989 г. – М., 1990. – С. 32–33.
Шевякова Э. Н. Поэтика современной французской прозы / Э. Н. Шевякова. – М. : МНУП, 2002. – 226 с.
Шеффер Ж.-М. Конец человеческой исключительности / Жан-Мари Шеффер ; [пер. С. Н. Зенкина]. – М. : НЛО, 2010. – 388 с.
Copyright (c) 2013
This work is licensed under a
Creative Commons Attribution 4.0 International License
.

The journal publishes research papers on terms: Creative Commons Attribution 4.0 International License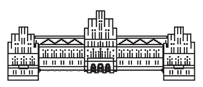 Pytannia literaturoznavstva
ISSN 2306-2908 
Yuriy Fedkovych Chernivtsi National University
2 Kotsiubynsky str., Chernivtsi 58012, Ukraine