DOI:
https://doi.org/10.31861/pytlit2013.87.219
Art Space in Intermedial Context (poetry and fine arts)
Abstract
The article is dedicated to the investigation of space in literature. Space and time are basic criteria in the classification of arts. The author pays attention to approaches of structuralism, semiotics, phenomenology, sociology in the investigation of art space. Intermedial analysis of space poetics can combine with other methods of philological science. The principles of intermedial methodology in analysis of spatial characteristic of the literary work are defined. According to the typology, founded on the interpretation of relations in the semiotic triangle, there are three types of intermedial connections. Firstly, there is a model of the material construction of another kind of art, for example visual forms in poetry. Secondly, the projection of visual art creative rules into poetry. To my mind, it is the most difficult type of intermedial connection. Thirdly, incorporation of images, painting, drawing, sculpture and architecture plots into literature, for example genre of ekphrasis. Therefore space and time inversions are characteristic for each type of intermedial connections. The material of the investigation is the poetry of Ukrainian artists of the period between the two world wars. The poetry by S. Hordyns'kyi, V. Havryliuk, V. Khmeliuk demonstrates various modes of a space presentation in the intermedial aspect.
Keywords
intermediality; space; poetry; painting; literature and fine arts interactions
References
Bachelard G. Izbrannoe: Poetika prostranstva [Selected works: Poetics of space]. Moskow, 2004, 376 p. (in Russian).
Voloshyn L. Rannia hrafika Sviatoslava Hordyns'koho. 1920–1930 roky [Early graphic arts by Svyatoslav Hordyns'kyi.1920–1930]. L'viv, 2007, 188 p. (in Ukrainian).
Gabrichevskii A. Morfologiia iskusstva [Morphology of art]. Moskow, 2002, 864 p. (in Russian).
Havryliuk V. Poezii [Poetry]. L'viv, 1994, 111 p. (in Ukrainian).
Hordyns'kyi S. I perelyvy barv, i dynamichnist' linii…: virshi i poemy [And play of colours , and dynamics of lines …: poetry and poems]. L'viv, 1990, 270 p. (in Ukrainian).
Dubin B. Govoria figural'no: frantsuzskie poety o zhivopisnom obraze [Figuratively speaking: French poets about a panting image]. In: Prostranstvo drugimi slovami: Frantsuzskie poety XX veka ob obraze v iskusstve. Sankt-Peterburg, 2005, pp. 9–15. (in Russian).
Il'nyts'kyi M. Na perekhrestiakh viku [On cross-roads of century]. In: Nad rikoiu chasu: Zakhidnoukra?ns'ka poeziia 20-30-kh rokiv. Kharkiv, 1999, pp. 5–23. (in Ukrainian).
Kagan M. S. Morfologiia iskusstva [Morphology of art]. Leningrad, 1972, 440 p. (in Russian).
Toporov V. Prosnranstvo i tekst [Space and text]. In: Tekst: semantika i struktura. Moskow, 1983, pp. 227–284. (in Russian).
Fedoruk O. Vasyl' Khmeliuk [Vasyl Khmeliuk]. Kyiv, 1996, 264 p. (in Ukrainian).
Heidegger M. Iskusstvo i prosnranstvo [Art and space]. In: Samosoznanie evropeiskoi kul'tury XX veka: Mysliteli i pisateli zapada o meste kul'tury v sovremennom obshchestve. Moskow, 1991, pp. 95–99. (in Russian).
Khmeliuk V. 1926, 1928, 1923 [1926, 1928, 1923]. Praha, 1928, 48 p.
Shatin Iu.V. Ozhyvshyie kartiny: ekfrazis i diegezis [Revived pictures: ekphrasis and diegesis]. Kritika i semiotika, 2004, no. 7, pp. 217–226. (in Russian).
Jakobson R. O stikhotvornom iskusstve Uil'iama Bleika i drugikh poetov-khudozhnikov [About poetical art by William Blake and other poet-artists]. In: Raboty po poetyke. Moskow, 1987, pp. 343–363. (in Russian).
GOST Style Citations
Башляр Г. Избранное: Поэтика пространства / Гастон Башляр ; [пер. с франц.]. – М. : Российская политическая энциклопедия (РОССПЭН), 2004. – 376 с.
Волошин Л. Рання графіка Святослава Гординського. 1920–1930 роки / Любов Василівна Волошин. – Львів : Афіша, 2007. – 188 с.
Габричевский А. Морфология искусства / Александр Георгиевич Габричевский. – М. : Аграф, 2002. – 864 с.
Гаврилюк В. Поезії / Володимир Гаврилюк ; [упор. і передмова В. Лучука]. – Львів : Каменяр, 1994. – 111 с.
Гординський С. І переливи барв, і динамічність ліній… : вірші і поеми / Святослав Гординський. – Львів : Каменяр, 1990. – 270 с.
Дубин Б. Говоря фигурально: французские поэты о живописном образе / Борис Дубин // Пространство другими словами: Французские поэты ХХ века об образе в искусстве. – СПб. : Изд-во Ивана Лимбаха, 2005. – С. 9–15.
Ільницький М. На перехрестях віку / Микола Ільницький // Над рікою часу: Західноукраїнська поезія 20–30-х років. – Харків : Фоліо, 1999. – С. 5–23.
Каган М. С. Морфология искусства / Моисей Самойлович Каган. – Л. : Искусство, 1972. – 440 с.
Топоров В. Пространство и текст / Виктор Николаевич Топоров // Текст: семантика и структура. – М. : Наука, 1983. – С. 227–284.
Федорук О. Василь Хмелюк / Олександр Федорук. – К. : РВА "Тріумф", 1996. – 264 с.
Хайдеггер М. Искусство и пространство / М. Хайдеггер // Самосознание европейской культуры ХХ века: Мыслители и писатели запада о месте культуры в современном обществе. – М. : Политиздат, 1991. – С. 95–99.
Хмелюк В. 1926, 1928, 1923 / Василь Хмелюк. – Прага, 1928. – 48 с.
Шатин Ю. В. Ожившие картины: экфразис и диегезис / Ю. В. Шатин // Критика и семиотика. – Новосибирск, 2004. – Вып. 7. – С. 217–226.
Якобсон Р. О стихотворном искусстве Уильяма Блейка и других поэтов-художников / Роман Якобсон // Работы по поэтике. – М. : Прогресс, 1987. – С. 343–363.
Copyright (c) 2013
This work is licensed under a
Creative Commons Attribution 4.0 International License
.

The journal publishes research papers on terms: Creative Commons Attribution 4.0 International License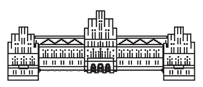 Pytannia literaturoznavstva
ISSN 2306-2908 
Yuriy Fedkovych Chernivtsi National University
2 Kotsiubynsky str., Chernivtsi 58012, Ukraine