DOI:
https://doi.org/10.31861/pytlit2013.87.097
Aristophanes' Dramatic Works and Crisis of Polis World-View
Abstract
The purpose of the article is analysis of correlation between specifics of composition in Aristophanes' comedy and fundamental changes of Athenians' world-view. In the end of V – beginning of IV century B.C. – period of progressive decline of Athens which caused rethinking of new way of interference between world and human being.
Using comparative and historical approaches author argues that while tragedy remains restrained by genre canon formed in the epoch of Athens' flowering, Aristophanes' comedy with its freedom of contents and representation means is proves to be able to answer demands of new time.
The analysis of structure of Aristophanes' plays reveals tendencies of violation of standard pattern of Greek drama, freedom in arranging traditional dramatic elements as parabasis, agon, part of chorus etc. As a result dramatic action is developed as system of equivalently meaningful episodes. This principle of dramatic composition allows Aristophanes to show complicated interaction between remote aspects of polis' life such as war, citizenship law, literature, philosophy and private life.
Freedom in dramatic structuring includes violation of time and place unity, genre interaction, combining of laughter and seriousness, breaking of theatrical illusion which are signs of folk chronotope and open dramatic form.
Research implication. Downfall of Athens and fundamental changes in Athenian's world-view caused overrun of dramatic tradition. Principles of open form in Aristophanes' comedies are considered as discovering of new artistic methods to rethink new situation.
Consideration of Old Attic Comedy as first example of open form in Europan theatre determines originality of the article.
Keywords
Aristophanes; opened composition; episodity; comedy; polis; folkloric chronotop
References
Bakhtin M. M. Formy vremeni i khronotopa v romane. Ocherki po istoricheskoi poetike [Forms of time and chronotope in novel. Essays in historical poetics]. In: Literaturno-kriticheskie stat'i. Moscow, 1986, pp. 121–290. (in Russian).
Vladimirov S. V. Deistvie v drame [Action in Drama]. St. Petersburg, 2007, 192 p. (in Russian).
Pavi P. Slovar' teatra [Theatre dictionary]. Moscow, 1991, 504 p. (in Russian).
Sakhnovskii-Pankeev V. Drama. Konflikt. Kompozitsiia. Stsenicheskaia zhizn' [Drama. Conflict. Composition. Stage life]. Leningrad, 1969, 232 p. (in Russian).
Surikov I. E. Evoliutsiia religioznogo soznaniia afinian vo vtoroi polovine V v. do n. e. Sofokl, Evripid i Aristofan v ikh otnoshenii k traditsionnoi polisnoi religii [Evolution of Athenians' Religious Consciousness in Second Half of V Century BC. Sophokles, Euripides and Aristophanes in their Attitude to Traditional City-state Religion]. Moscow, 2002, 308 p. (in Russian).
Tronskii I. M. Istoriia antichnoi literatury [History of Ancient Literature]. Moscow, 2005, 464 p. (in Russian).
Tiupa V. I. Analiz khudozhestvennogo teksta [Analysis of Fictional Text]. Moscow, 2009, 336 p. (in Russian).
Khalizev V. E. Drama kak iavlenie iskusstva [Drama as Phenomenon of Art]. Moscow, 1978, 240 p. (in Russian).
Khalizev V. E. Dramaticheskoe proizvedenie i nekotorye problemy ego izucheniia. In: Analiz dramaticheskogo proizvedeniia [Dramatic work and some problems of researching it]. Leningrad, 1988, pp. 6–27. (in Russian).
Kholodov E. Kompozitsiia dramy [Composition of Drama]. Moscow, 1957, 244 p. (in Russian).
Aristophanes: Testimonia et fragmenta. In: Poetae Comici Graeci. Berlin, 1984, 444 p.
Bowie A. M. Aristophanes. Myth, Ritual and Comedy. Cambridge, 1993, 344 p. https://doi.org/10.1017/CBO9780511518362
Dover K. Introduction. In: Aristophanes. Frogs. Oxford, 1993, pp. 1–118.
Halliwell S. Greek Laughter. Cambridge, 2008, 616 p.
GOST Style Citations
Бахтин М. М. Формы времени и хронотопа в романе. Очерки по исторической поэтике // М. М. Бахтин // Литературно-критические статьи. – М. : Худож. лит., 1986. – С. 121–290.
Владимиров С. В. Действие в драме / С. В. Владимиров. – 2-е изд., доп. – СПб. : Изд-во СПбГАТИ, 2007. – 192 с.
Пави П. Словарь театра / Патрис Пави ; [пер. с фр.]. – М. : Прогресс, 1991. – 504 с.
Сахновский-Панкеев В. Драма. Конфликт. Композиция. Сценическая жизнь / В. Сахновский-Панкеев. – Л. : Лен. гос. ин-т театра, музыки и кинематографии, 1969. – 232 с.
Суриков И. Е. Эволюция религиозного сознания афинян во второй половине V в. до н. э. Софокл, Еврипид и Аристофан в их отношении к традиционной полисной религии / И. Е. Суриков ; [отв. ред. д-р истор. наук Л. П. Маринович]. – М. : Изд-во Ин-та всеобщ. истории РАН, 2002. – 308 с.
Тронский И. М. История античной литературы / И. М. Тронский. – М. : КомКнига, 2005. – 464 с.
Тюпа В. И. Анализ художественного текста / В. И. Тюпа. – М. : Академия, 2009. – 336 с.
Хализев В. Е. Драма как явление искусства / В. Е. Хализев. – М. : Искусство, 1978. – 240 с.
Хализев В. Е. Драматическое произведение и некоторые проблемы его изучения / В. Е. Хализев // Анализ драматического произведения : межвуз. сб. / [под. ред. проф. В. М. Марковича]. – Л. : Изд-во Ленингр. ун-та, 1988. – С. 6–27.
Холодов Е. Композиция драмы / Е. Холодов. – М. : Искусство, 1957. – 224 с.
Aristophanes: Testimonia et fragmenta // Poetae Comici Graeci / ed. R. Kassel, C. Austin. – Berlin : De Gruyter, 1984 – 444 s.
Bowie A. M. Aristophanes. Myth, Ritual and Comedy / A. M. Bowie. – Cambridge : Cambridge University Press, 1993. – 344 p.
Dover K. Introduction / Kenneth Dover // Aristophanes. Frogs / [ed. with introduction and commentary by K. Dover]. – Oxford : Clarendon Press, 1993. – P. 1–118.
Halliwell S. Greek laughter / Stephen Halliwell. – Cambridge : Cambridge University Press, 2008. – 616 p.
Copyright (c) 2013
This work is licensed under a
Creative Commons Attribution 4.0 International License
.

The journal publishes research papers on terms: Creative Commons Attribution 4.0 International License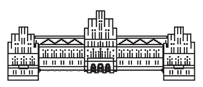 Pytannia literaturoznavstva
ISSN 2306-2908 
Yuriy Fedkovych Chernivtsi National University
2 Kotsiubynsky str., Chernivtsi 58012, Ukraine