DOI:
https://doi.org/10.31861/pytlit2013.87.043
Archetype Judgements of Leonid Talalay (On the Material of Album "Homeless Stream: The Best Poetry" / "Bezprytul'na techiia: vybrani poezii")
Abstract
The research is dedicated to the analysis of poetry by L. Talalay that was written during his last years. The work highlights character of presentation and motivation in connection with the problems, which the Ukrainian culture has faced on the basis of actualization of issues regarding renewal of the literature theory that is considered by us through the prism of archetype visions of the author's and the reader's receptions.
This work considers transformations of the archetypes of native land, home, domestic goddess, a father, a child, an identification of own "I", which were presented in the last album "Homeless stream: the best poetry" (Bezprytul'na techiia: vybrani poezii).
So as you can see, in his lyrics Leonid Talalay sought out new intellectual assumptions of the archetypal categories, on the basis of which he expressed his attitude to the world and contemporary in it, so that his poetry is "intelligent". Defining the element of the text as the archetype depends on collective and individual authors-readers' unity. Associative basis of this category defines its principal vastness associated with psychological and genetic memory, anthropology of the bearer of a certain cultural community. And archetypal vision of the mature poet, as we see, is inseparable from those of modern Ukrainian.
From our point of view, declared research aspect will deepen the literature author's silvetta. Moreover, the work will open the archetypical resources of generating of new word pictures by means of realized by author widening of associative range as the main factor of poet's style manner that represents an author's conception of the world and a human.
Keywords
Leonid Talalay; archetype; identification; transformation; modified key word picture; author's reception; style manner
References
Bazylevs`kyj V. Poxvala Leonidovi Talalayu. Z nagody 60-richnogo yuvileyu [Praise to Leonid Talalay. On the occasion of the 60th anniversary]. Literaturna Ukrayina, 2001, 15 November. (in Ukrainian).
Gadamer G.-G. Galderin i sutnist` poeziyi . [H. Halderin and essence of poetry]. Filosofs`ka i sociologichna dumka, 1992, no 12, pp. 98–109. (in Ukrainian).
Negodyayeva S. A. Liryka Leonida Talalaya. Intertekstual`ni parametry [Lyrics of Leonid Talalay. intertextual parameters]. PhD dissertation (Ukrainian Literature). Kharkiv Karazin National University. Kharkiv, 2008, 187 p. (in Ukrainian).
Prokof'yev I. P. Poetyka Leonida Talalaya [Poetics of Leonid Talalay]. PhD dissertation (Ukrainian Literature). Kyiv Taras Shevchenko National University. Kyiv, 2004, 175 p. (in Ukrainian).
Talalaj L. Bezprytul`na techiya: vybrani poeziyi [Neglected flow: selected poems]. Chernivtsi, 2011, 312 p. (in Ukrainian).
Talalaj L. Vybrane [Selected]. Kyiv, 2004, 448 p. (in Ukrainian).
Hajdegger M. Pis'mo o gumanizme [A letter about humanism]. In: Vremja i bytie. Stat'i i vystuplenija, 1997, 447 p. (in Russian).
Jung K. G. Alhimija snov [Alchemy of dreams]. St Petersburg, 1997, 352 p. (in Russian).
Heidegger M. Hel′derlin i sutnist′ poeziï. Available at: http://ukrlife.org/main/minerva/geld1.htm (accessed 7 October 2012). (in Ukrainian).
GOST Style Citations
Базилевський В. Похвала Леонідові Талалаю. З нагоди 60-річного ювілею / Володимир Базилевський // Літ. Україна. – 2001. – 15 листопада.
Гадамер Г.-Г. Гальдерін і сутність поезії / Г.-Г. Гадамер // Філософська і соціологічна думка. – 1992. – № 12. – С. 98–109.
Негодяєва С. А. Лірика Леоніда Талалая. Інтертекстуальні параметри : дис. ... канд. філол. наук : 10.01.01 / Світлана Анатоліївна Негодяєва. – Луганськ, 2008. – 187 с.
Прокоф'єв І. П. Поетика Леоніда Талалая : дис. … канд. філолог. наук : 10.01.01 / Іван Петрович Прокоф'єв. – Кам'янець-Подільський, 2004. – 175 с.
Талалай Л. Безпритульна течія: вибрані поезії / Леонід Талалай. – Чернівці : Букрек, 2011. – 312 с. – (Третє тисячоліття: українська поезія).
Талалай Л. Вибране / Леонід Талалай ; [передмова В.О. Базилевського]. – К. : Дніпро, 2004. – 448 с.
Хайдеггер М. Письмо о гуманизме / М. Хайдеггер // Время и бытие. Статьи и выступления. – М. : Республіка, 1997. – 447 с.
Юнг К. Г. Алхимия снов / К. Г. Юнг. – СПб. : Timothy, 1997. – 352 с.
Гайдеггер М. Гельдерлін і сутність поезії [Електронний ресурс] / М. Гайдеггер. – Режим доступу : http://ukrlife.org/main/minerva/geld1.htm.
Copyright (c) 2013
This work is licensed under a
Creative Commons Attribution 4.0 International License
.

The journal publishes research papers on terms: Creative Commons Attribution 4.0 International License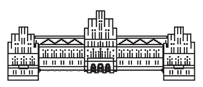 Pytannia literaturoznavstva
ISSN 2306-2908 
Yuriy Fedkovych Chernivtsi National University
2 Kotsiubynsky str., Chernivtsi 58012, Ukraine