DOI:
https://doi.org/10.31861/pytlit2018.98.330
Fed'kovych-Studies Discourses by Oleksandr Oguy (To the Issue of the Creative Phenomenon of the Scholar)
Abstract
The article is devoted to Oleksandr Oguy (1958–2014), the well-known in Ukraine and abroad scientist and linguist, doctor of sciences, professor of Yuriy Fed'kovych Chernivtsi National University. He was a person of a broad professional and common erudition, the author of numerous works, that where also related to the adjacent to philology sciences and were often denoted with complexed multidisciplinary approach.
The article focuses on the O. Oguy's interests with artistic literature, literary scholarship, in particular Ukrainian writing and the personality of Y. Fed'kovych. The work of the scientist in this area is analyzed in detail. It is concluded that they are based on a scrupulous analysis of critical literature about the writer, documentary sources, and also on the logical development of observations of psychological, historical, socio-cultural and aesthetic order. So, in the field of research about the greatest poet of Bukovyna, the scientist brought his ability to analyze and synthesize the material in a new way, on new methodological principals, and thus managed to reach a higher level of scientific creativity. The issue of the importance of the further study of O. Oguy's workshop was questioned as perhaps the only way to prolong their life and life of the author himself.
Keywords
O. Oguy; Y. Fed'kovych; science; literary sphere; universalism; new methodological approaches; scientific creativity
References
Goncharenko N. Geniy v iskusstve i nauke [Genius in Arts and Science]. Moscow. 1991, 432 p. (in Russian).
Ivasiuk O. Vin prahnuv svitla istyny [He Searched for the Light of the Truth]. Pytannia literaturoznavstva, 2014, no. 90, pp. 286–291. (in Ukrainian).
Oguy O. Literaturoznavcho-psykholohichna studiia pro vydatnoho bukovyntsia [Literary-Psychological Studio on the Prominent Bukovynian]. Bukovynskyi zhurnal, 2011, no. 3–4, pp. 274–277. (in Ukrainian).
Oguy O. Yurii Fedkovych ta yoho epokha: istoryko-psykholohichni shtrykhy do natsionalnoho formuvannia tvorchoi osobystosti [Yuriy Fedkovych and His Epoch: Historical-Psychological Strokes towards the Formation of a Creative Personality]. Naukovyi visnyk Chernivetskoho universytetu, 2005, no. 274–275: Slovianska filolohiia, pp. 43–53 (in Ukrainian).
Oleksandr Dmytrovych Oguy: Svitlom buv i do svitla polynuv : monohrafiia (z bibliohrafiieiu) [Olexandr Dmytrovych Oguy: The Light I Was and to the Light I Flew : Monograph (with Bibliography)]. Chernivtsi, 2017, 400 p. (in Ukrainian).
Fedkovych O. Yu. Pysania / Osyp Yurii Fedkovych: Pershe povn. i kryt. vyd. T. 4 : Materiialy do zhytiepysy Osypa Yuriia Hordynskoho-Fedkovycha [Writings. First Complete and Critical Edition. Volume 4 : Materials for Biography of Osyp Yuriy Hordynsky-Fedkovych]. Lviv, 1910, 653 p. (in Ukrainian).
Chervinska O. Arhumenty formy [Form Arguments]. Chernivtsi, 2015, 384 p. (in Ukrainian).
Chervinska O. The Concept of Post-Non-Classical Methodological Strategy by Professor Olexander Oguy. Pytannia literaturoznavstva, 2017, no. 96, pp. 174–186.
GOST Style Citations
Гончаренко Н. В. Гений в искусстве и науке / Н. В. Гончаренко. – Москва: Искусство, 1991. – 432 с.
Івасюк О. Я. Він прагнув світла істини / О. Я. Івасюк // Питання літературознавства : науковий збірник / гол. ред. О. В. Червінська. – Чернівці : Чернівецький нац. ун-т, 2014. – Вип. 90. – С. 286–291.
Огуй О. Літературознавчо-психологічна студія про видатного буковинця / Олександр Огуй // Буковинський журнал. – 2011. – Ч. 3–4. – С. 274–277.
Огуй О. Юрій Федькович та його епоха: історико-психологічні штрихи до національного формування творчої особистості / Олександр Огуй // Науковий вісник Чернівецького університету. – Чернівці : Рута, 2005. – Вип. 274 – 275 : Слов'янська філологія. – С. 43–53.
Олександр Дмитрович Огуй: Світлом був і до світла полинув : монографія (з бібліографією) / упор. О. Я. Івасюк. – Чернівці : Чернівецький нац. ун-т, 2017. – 400 с.
Федькович О. Ю. Писаня / Осип Юрій Федькович: Перше повн. і крит. вид. – Львів : З друк. НТШ, 1910. – Т. 4 : Матеріяли до житєписи Осипа Юрія Гординського-Федьковича / з першодр. і автогр. зібрав, упоряд. і пояснив О. Маковей. – ХV, 653 с.
Червінська О. Аргументи форми : монографія / Ольга Червінська. – Чернівці : Чернівецький нац. ун-т, 2015. – 384 с.
Chervinska O. The Concept of Post-Non-Classical Methodological Strategy by Professor Olexander Oguy / O. Chervinska // Питання літературознавства. – 2017. – № 96. – С. 174–186.
Copyright (c) 2018 Lidija Kovalets
This work is licensed under a
Creative Commons Attribution 4.0 International License
.

The journal publishes research papers on terms: Creative Commons Attribution 4.0 International License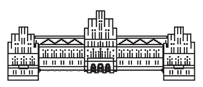 Pytannia literaturoznavstva
ISSN 2306-2908 
Yuriy Fedkovych Chernivtsi National University
2 Kotsiubynsky str., Chernivtsi 58012, Ukraine