DOI:
https://doi.org/10.31861/pytlit2018.97.118
"Faust" by J. W. Gethe and A. H. Radziwill: Poetics and Issue of Musical Adaptation
Abstract
The pinnacle of the Faust literary processing became the great Goethe's embodiment. He created three versions of the plot. They are "Urfaust", a well-known literature "Faust" and opera libretto of the same name. It was co-authored by the Belarusian composer A. H. Radziwill and became popular in the 19th century. Its staging in the National Academic Grand Opera and Ballet Theatre of the Republic of Belarus in 1999 was dedicated to the 250 anniversary of Goethe's birthday. The version by A. H. Radziwill was the first according the time of writing musical work, the result of long years of the composer's and the writer's talents' joined effort, the product of mutual contacts of the cultures. Therefore, the libretto of "Faust" represents the interest as a work of the romanticism drama, as the great philosophic and esthetic embodiment of Goethe's genius. The direction of transformation of certain characters by the author, of changing the accents on them in view of the peculiarity of the libretto genre represents considerable interest. The work is also of great interest, because it sums up the interaction of two cultures (the German and the Belarusian ones) and two epochs (the Enlightenment and the romanticism).The article analyzes influence of the opera-libretto upon the development of J. W. Goethe's views about Faust-concept in the process of writing his work. Attention is given especially to aspects such as philosophical content of artistic images and the adaptation of the metrics.
Keywords
J. W. Goethe; A. H. Radziwill; "Faust"; Faust-concept; libretto; Enlightenment; Romanticism
References
Goethe J. W. Faust [Faust]. Moscow, 1969, 511 p. (in Russian).
"Faust": Opera A. H. Radziwilla na libreta J. W. Goethe ["Faust": Opera by A. H. Radziwiłł to a Libretto by J. W. Goethe]. Minsk, 1999, 70 p. (in Belarusian).
Goethe J. W. Faust. Der Tragoedie zweiter Teil. Stuttgart, 1986, 216 S.
GOST Style Citations
Гёте И. В. Фауст / И. В. Гёте ; пер. с нем. Б. Пастернака. – Москва : Худож. лит., 1969. – 511 с.
"Фаўст": Опера А. Г. Радзівіла на лібрэта Ё. В. Гётэ / уклад. В. Скарабагатаў ; пер. лібрэта з ням. В. Сёмухі. – Мінск : Тэхналогія, 1999. – 70 с.
Goethe J. W. Faust. Der Tragoedie zweiter Teil / J. W. Goethe. – Stuttgart : Philipp Reclam jun., 1986. – 216 S.
Copyright (c) 2018 Tatsiana Suprankova
This work is licensed under a
Creative Commons Attribution 4.0 International License
.

The journal publishes research papers on terms: Creative Commons Attribution 4.0 International License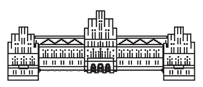 Pytannia literaturoznavstva
ISSN 2306-2908 
Yuriy Fedkovych Chernivtsi National University
2 Kotsiubynsky str., Chernivtsi 58012, Ukraine