DOI:
https://doi.org/10.31861/pytlit2017.96.152
Personality Sphere in the Novel "Chervony" by A. Kokotyukha
Abstract
The personality sphere of the novel "Chervony" by the modern Ukrainian writer A. Kokotyukha has been analyzed. Only those characters that are recognized as personalities in the historical-and-cultural and social-and-political realia have been chosen. It has been found that the compositional peculiarity of the novel lies in the fact that it was written as three notebooks ("Ukraine. Volyn, Fall 1947", "Ukraine. Volyn, Spring 1947" and "The Komi ASSR, Vorkuta, Fall 1948 – Spring 1948") on behalf of three minor characters (Mikhail Sereda, Lev Dobrokhotov, Victor Gurov). The importance of these characters is defined by their roles in the plot development. It has been focused that in any literary work less writer`s attention is paid to minor characters playing supporting roles. Nevertheless, it is minor characters that help reveal main characters' peculiarities. In the given novel minor characters are subconsciously viewed as main ones. It has been proved that the writer's communication with the reader takes place indirectly, through explicit characters of the three different stories about one and the same person. The opposition of "two verities" (soviet and rebellious) is also shown through explicit story tellers (Klim Rogozny, Grygory Tytarenko). They fulfill the functions of imagined authors. The modeling of specific complex of the novel has been analyzed: the representatives of the soviet regime (People's Commissariat for Internal Affairs representatives, militiamen, Stalin concentration camps' chiefs), free people, convinced in the just fight for Ukraine`s freedom from occupants (ataman Chervony, fighters of Ukrainian Insurgent Army) and specific complex of concentrated camp characters (political prisoners, big time stuff, bitches (criminals collaborating with law enforcing bodies).
Keywords
novel; personality sphere; image; modeling; historical fact; minor character; A. Kokotyukha
References
Gekman L. P. Personosfera traditsionnoi kul'tury: teoretiko-metodologicheskii aspect [Personosphere of Traditional Culture: theoretical and methodological aspect]. Vestnik AltGTU, 2006, no. 1, pp. 74–75. Available at: http://elib.altstu.ru/elib/book/Files/va2006_1/pdf/074_Gekman.pdf (accessed 11 May 2017). (in Russian).
Danilenko L. V. Povernennya banderivtsiv: ideyi i prahnennya natsyi v avtors′komu mifi A. Kokotyuhy ("Chervonyy") [The Return of Bandera's men: the national ideals and aspirations in A. Kokotyukha's author's myth (novel "Red")]. Visnyk Zaporiz′kogo natsional′nogo universitetu, 2015, no. 1, pp. 78–83. (in Ukrainian).
Kovalevs′ka E. Andriy Kokotyukha: "Chervonyy" ne prosto roman – tse hromadyans′ka pozytsiya [Andriy Kokotyukha "Red" is not a romance – it′s civil position] Available at: http://www.bbc.com/ukrainian/entertainment/2012/11/121129_book_2012_interview_kokotyuha_ek.shtml (accessed 11 May 2017). (in Ukrainian).
Kokotyukha A. Chervonyy [Chervony]. Kharkiv, 2013, 320 p. (in Ukrainian).
Likhachov D. Chelovek v literature Drevney Rusi [The Man in the Literature of Ancient Rus']. Moscow, 1970, 180 p. (in Russian).
Nikoriak N. V. Avtentychnist′ kinostsenariiu iak suchasnoho literaturnoho tekstu [Authenticity of the screenplay as a modern literary text]. Chernivtsi, 2011, 240 p. (in Ukrainian).
Tkachenko A. O. Mystetstvo slova (Vstup do literaturoznavstva) [Art of Words (Introduction to Literary Studies)]. Kyiv, 2003, 448 p. (in Ukrainian).
Filonenko S. Prihodnyts′ko-istorychna beletrystyka Andriya Kokotyukhy: dialoh z traditsiyeyu [Historical adventure fiction by Andriy Kokotyukha: dialogue with tradition]. Literaturnyy proces: metodologiya, imena, tendencii. Kyiv, 2015, no. 6, pp. 76–79. (in Ukrainian).
Khazagerov G. Personosfera russkoi kul′tury [The Personosphere of Russian Culture]. Novyi mir, 2002, no.1, pp. 133–145. (in Russian).
Chervinska O. V., Zvarych I. M., Sazhyna A. V. Psykholohichni aspekty aktual′noï retseptsiï tekstu: teoretyko-metodolohichnyі pohliad na suchasnu praktyku slovesnoï kul′tury [Psychological aspects of actual text reception: theoretical and methodological view on the modern verbal culture]. Chernivtsi, 2009, 284 p. (in Ukrainian).
GOST Style Citations
Гекман Л. П. Персоносфера традиционной культуры: теоретико-методологический аспект [Электронный ресурс] / Л. П. Гекман // Вестник АлтГПУ им. И. И. Ползунова. – Барнаул : Изд-во АлтГТУ им. И. И. Ползунова, 2006. – № 1. – С. 74–75. – Режим доступа : http://elib.altstu.ru/elib/book/Files/va2006_1/pdf/074_Gekman.pdf.
Даниленко Л. В. Повернення бандерівців: ідеї і прагнення нації в авторському міфі А. Кокотюхи (роман "Червоний") / Л. В. Даниленко // Вісник Запорізького національного університету : збірник наукових праць. Філологічні науки. – Запоріжжя : Запорізький нац. ун-т, 2015. – № 1. – С. 78–83.
Ковалевська Є. Андрій Кокотюха: "Червоний" не просто роман – це громадянська позиція : [інтерв'ю з Андрієм Кокотюхою] [Електронний ресурс] / Євгенія Ковалевська. – Режим доступу : http://www.bbc.com/ukrainian/entertainment/2012/11/121129_book_2012_interview_kokotyuha_ek.shtml.
Кокотюха А. Червоний / Андрій Кокотюха. – Харків : Клуб сімейного дозвілля, 2013. – 320 с.
Лихачев Д. Человек в литературе Древней Руси / Дмитрий Лихачев. – Москва : Наука, 1970. – 180 c.
Нікоряк Н. В. Автентичність кіносценарію як сучасного літературного тексту : [монографія] / Н. В. Нікоряк ; вступне слово О. Червінської. – Чернівці : Місто, 2011. – 240 с.
Ткаченко А. О. Мистецтво слова (Вступ до літературознавства) / А. О. Ткаченко. – Київ : ВПЦ "Київський університет", 2003. – 448 c.
Філоненко С. Пригодницько-історична белетристика Андрія Кокотюхи: діалог з традицією / Софія Філоненко // Літературний процес: методологія, імена, тенденції : збірник наукових праць (філологічні науки). – Київ : НМЦ Київського університету імені Бориса Грінченка, 2015. – № 6. – С. 76–79.
Хазагеров Г. Персоносфера русской культуры / Георгий Хазагеров // Новый мир. – 2002. – № 1. – С. 133–145.
Червінська О. В. Психологічні аспекти актуальної рецепції тексту: Теоретико-методологічний погляд на сучасну практику словесної культури : науковий посібник / О. В. Червінська, І. М. Зварич, А. В. Сажина. – Чернівці : Книги – ХХІ, 2009. – 284 с.
Copyright (c) 2017 Lyudmila Romas
This work is licensed under a
Creative Commons Attribution 4.0 International License
.

The journal publishes research papers on terms: Creative Commons Attribution 4.0 International License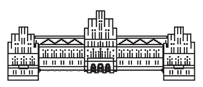 Pytannia literaturoznavstva
ISSN 2306-2908 
Yuriy Fedkovych Chernivtsi National University
2 Kotsiubynsky str., Chernivtsi 58012, Ukraine