DOI:
https://doi.org/10.31861/pytlit2017.95.146
Parody as a Phenomenon of Literary Criticism
Abstract
The article elucidates the properties of a parody as not only an art work, but also as a literary-critical study. There is shown that the parody, according to the creative invention of its author, has the purpose to expose and then to deride the certain disadvantages of on original poetic text; however, in closer reading, it seems to maintain a critical paradigm. First of all, this paradigm reveals all of the noticed flaws as the remedy to make "the creative prophylactics" for a future poet; second, it helps a reader to comprehend as well the positive features of a parodied text (particularly, in reading an original), and also to imagine the image of an author (of either the original or the parody) opened to further interpretations. The subjects of studies in this article are Ukrainian literary parodies published throughout the 20th – the beginning of the 21st centuries (authors – Ostap Vyshnia, V. Yaremenko, Yu. Ivakin, A. Bortnyak, I. Havryliuk); there are also analyzed several poetic works that are not parodies a priori, but tend to deride some realia of the authors' everyday life. There was shown that the efficiency of literary criticism could be defined by not only what the critic said, but also how one did it. Therefore, elucidation of a parody seems to be impossible without studying its generic, stylistic, imagery and compositional characteristics of a potential parody object (original verse work), including the specifications of development of a poet's individual style within parodying any kind of literary works.
Keywords
parody; image; genre; versification system; poetry; literary criticism; individual style
References
Bortnyak, A. Poeziya vnatrus [The Sifted Poetry]. Kyiv, 1990, 80 p. (in Ukrainian).
Bryukhovetsky, V. Sylove pole krytyky [The Power Field of Criticism]. Kyiv, 1984, 240 p. (in Ukrainian).
Vyshnia, Ostap. Tvory : v 5 t. T. 1: Usmishky, humoresky, feyletony 1919–1924 rr. [Works. In 5 volumes. Vol. 1 : Usmishkas, humoresques, feuilletons from 1919 to 1924]. Kyiv, 1974, 456 p. (in Ukrainian).
Havryliuk, I. Talanovyti stoyannya [The Talented Standings]. In: Veselyy yarmarok. Humor and Satire. Kyiv, 1986, p. 344. (in Ukrainian).
Holoborod'ko, V. Letyuche vikontse [The Little Flying Window]. Kyiv, 2005, 463 p.
Yefremov, S. Istoriya ukrayins'koho pys'menstva [History of Ukrainian Literature]. Kyiv, 1995, 656 p. (in Ukrainian).
Zahrebel'ny, P. Nelozhnymy ustamy… : statti, ese, portrety [In Never Lying Mouth… : articles, essays, portraits]. Kyiv, 1981, 479 p. (in Ukrainian).
Isakovsky, M. O poeticheskom masterstve [Over the Poetic Mastery]. In: Sobranie sochinenii. Moscow, 1969, pp. 233–358. (in Russian).
Ivakin, Yu. Humor i satyra. Parodiyi, opovidannya, feyletony, pamflety [Humor and Satire. Parodies, stories, feuilletons, pamphlets]. Kyiv, 1986, 421 p. (in Ukrainian).
Kolomiyets, V. Poky sche svityt' sontse… : poeziyi [Until the Sun Will Shine : Poetry]. Kyiv, 2005, 208 p. (in Ukrainian).
Literaturni parodiyi. Sharzhi, epigramy, akrostykhy, feyletony, humoresky, aforyzmy y karykatyry [Literary parodies. Charges, epigrams, acrostics, feuilletons, humoresques and cartoons]. Kyiv, 1927, 248 p. (in Ukrainian).
Literaturoznavcha entsyklopedia [Literary Encyclopedia]. Kyiv, 2007, vol. 2, 751 p. (in Ukrainian).
Naumenko, N. "Svitlorytm" lirychnykh miniatyur Pavla Tychyny v angliys'kykh perekladakh [Lightrhythm in lyrical miniatures by Pavlo Tychyna as translated into English]. In: Suchasny pohlyad na literaturu [The Up-to-Date View on Literature]. Kyiv, 2007, Issue 11, pp. 148–157. (in Ukrainian).
Nevrly, M. Ukrayins'ka radyans'ka poeziya 20-kh rr. v mikroportretakh i dovidkakh [The Ukrainian Soviet Poetry of the 1920s in micro portraits and references]. Kyiv, 1991, 271 p. (in Ukrainian).
Nikolenko, V. Pys'mennyk popysuye… eseyizovana entsyklopediya nepovtornosti [And the Writer's Writing and Writing… Essayized encyclopedia of uniqueness]. Dnipropetrovs'k, 2007, 384 p. (in Ukrainian).
Novikov, V. Kniga o parodii [A Book about a Parody]. Moscow, 1989, 544 p. (in Russian).
Nudha, H. Parodiya v ukrayins'kiy literaturi [Parody in Ukrainian Literature]. Kyiv, 1961, 175 p. (in Ukrainian).
Potapov, V. Poet? Stikhotvorets? Rifmoplet? Razgovory o poezii [A Poet, a Versifier, or a Rhymer? Talks about Poetry]. Dnipropetrovsk, 2003, 88 p. (in Russian).
Potebnja, A. Mysl' i iazyk [Thought and Language]. Kyiv, 1993, 192 p. (in Russian).
Semenko, M. Poeziyi [Selected Poems]. Kyiv, 1985, 311 p. (in Ukrainian).
Semeniuk, H., Hulyak, A., Naumenko, N. Literaturna maysternist' pysmennyka [Literary Mastery of a Writer]. Kyiv, 2015, 405 p. (in Ukrainian).
Tychyna, P. Sonyashni klyarnety [The Sunny Clarinets]. Kyiv, 2005, 86 p. (in Ukrainian).
GOST Style Citations
Бортняк А. Поезія внатрус / Анатолій Бортняк. – Київ : Рад. письм., 1990. – 80 с.
Брюховецький В. С. Силове поле критики / В'ячеслав Брюховецький. – Київ : Рад. письменник, 1984. – 240 с.
Вишня Остап. Твори : у 5 т. – Т. 1 : Усмішки, гуморески, фейлетони 1919–1924 рр. / Остап Вишня. – Київ : Дніпро, 1974. – 456 с.
Гаврилюк І. Талановиті стояння / Ігор Гаврилюк // Веселий ярмарок. Гумор і сатира. – Вип. 4 / упоряд. Ю. Цекова. – Київ : Рад. письм., 1986. – С. 344.
Голобородько В. Летюче віконце : вибрані поезії / Василь Голобородько ; передм. І. Дзюби. – Київ : Укр. письменник, 2005. – 463 с. – (Бібліотека Шевченківського комітету).
Єфремов С. О. Історія українського письменства / Сергій Єфремов. – Київ : Феміна, 1995. – 656 с.
Загребельний П. А. Неложними устами… : статті, есе, портрети / Павло Загребельний. – Київ : Дніпро, 1981. – 479 с.
Исаковский М. В. О поэтическом мастерстве / Михаил Исаковский // Собр. соч. : в 4 т. – Москва : Сов. писатель, 1969. – Т. 4. – С. 233–358.
Івакін Ю. О. Гумор і сатира. Пародії, оповідання, памфлети, фейлетони / Юрій Івакін. – Київ : Дніпро, 1986. – 421 с.
Коломієць В. Р. Поки ще світить сонце… Поезії / Володимир Коломієць. – Київ : Укр. письменник, 2005. – 208 с.
Літературні пародії. Шаржі, епіграми, акростихи, фейлетони, гуморески, афоризми й карикатури / упоряд. В. Атаманюк. – Київ : Вид-во письменників "Маса", 1927. – 248 с.
Літературознавча енциклопедія : в 2 т. / за ред. Ю. І. Коваліва. – Т. 2 : Маадай-Кара – Я-Форма. – Київ : Видавн. дім "Академія", 2007. – 751 с.
Науменко Н. В. "Світлоритм" ліричних мініатюр Павла Тичини в англійських перекладах / Наталія Науменко // Сучасний погляд на літературу : зб. наук. праць. Вип. 11 / редкол. : В. Ф. Погребенник (відп. ред.), С. С. Кіраль (заст. відп. ред.), І. В. Савченко (відп. секретар) та ін. – Київ : ДП "Інформ.-аналіт. Агентство", 2007. – С. 148–157.
Неврлий М. Українська радянська поезія 20-х рр. в мікропортретах і довідках / Микола Неврлий. – Київ : Вища школа, 1991. – 271 с.
Ніколенко В. Письменник пописує… : есеїзована енциклопедія неповторності / Валерій Ніколенко. – Дніпропетровськ : Ліра Ltd., 2007. – 384 с.
Новиков В. И. Книга о пародии / Владимир Новиков. – Москва : Сов. писатель, 1989. – 544 с.
Нудьга Г.А. Пародія в українській літературі / Григорій Нудьга. – Київ : Вид-во АН УРСР, 1961. – 175 с.
Потапов В. Поэт? Стихотворец? Рифмоплет? Разговоры о поэзии / Василий Потапов. – Днепропетровск : Лира, 2003. – 88 с.
Потебня А. А. Мысль и язык / Александр Потебня. – Киев : СИНТО, 1993. – 192 с.
Семенко М. В. Поезії / Михайль Семенко. – Київ : Рад. письменник, 1985. – 311 с. – (Бібліотека поета).
Семенюк Г. Ф. Літературна майстерність письменника : підручник / Григорій Семенюк, Анатолій Гуляк, Наталія Науменко. – 2-ге вид., доп. – Київ : Сталь, 2015. – 405 с.
Тичина П. Г. Соняшні клярнети / П. Г. Тичина. Соняшні клярнети; А. Ніковський. Vita nova. – Київ : ВПЦ "Київський університет", 2005. – 86 с. – (Репринтне відтворення видання 1918 р.).
Refbacks
There are currently no refbacks.
Copyright (c) 2017 Natalіia Naumenko
This work is licensed under a
Creative Commons Attribution 4.0 International License
.

The journal publishes research papers on terms: Creative Commons Attribution 4.0 International License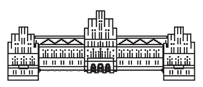 Pytannia literaturoznavstva
ISSN 2306-2908 
Yuriy Fedkovych Chernivtsi National University
2 Kotsiubynsky str., Chernivtsi 58012, Ukraine