Motifs of Shevchenko in the Small Prose of the Writers-Emigrants of the 20-30-ies
Abstract
The article studies images and motifs of Shevchenko based on the materials of works of another row of Ukrainian emigration writers of the 20-30ies years. Using the theory of archetypes of Jung, we identified an intermediate archetype acting on the verge between a Hero (a Savior) and a Sage, this is what Taras Shevchenko became for the Diaspora writers.
Particular attention is being drawn to the genre palette of Shevchenkiana, artistic and stylistic features of the stories of the following writers are being defined: K. Polishchuk, B. Lepky, Dmytro Tyahnyhore, and Lesya Verhovynka. The Shevchenko motifs we discovered in the short fiction of the 20-30ies are usually united around the magnificent figure of Shevchenko, his portrait and his "Kobzar". The archetypal figure of Shevchenko represents a symbol of a rebellious spirit and a national talisman for Ukrainian writers of the emigration. It is being determined that the portrait of the great son of the Ukraine serves as an icon for his people and is frightening for the others; words of the works of Shevchenko inspire heroes to fight for the liberation of the native land and act like a prayer; "Kobzar" serves as a talisman. Thus, motives of Shevchenko in the works of short fiction emphasize saving function for the characters and for their authors.
As a result, it is being concluded that a dominant in all the stories and novels was both a respectful and a panegyric relationship towards the Savior of the Ukraine, Taras Shevchenko, and that his name and works became a philosophical guide that inspired artists to create Diaspora of the short fiction with patriotic content.
Keywords
archetype; Savior; emigration; Shevchenkiana; small prose; K. Polishchuk; B. Lepky; Y. Lуpa; Dmytro Tyahnyhore; Lesya Verhovynka
References
Vardanyan M. V. Shevchenkiana literatury dlia ditei ta yunatstva ukrainskoi diaspory [Shevchenkiana of the literature for children and adolescents of the Ukrainian diaspora]. Naukovi pratsi. Filolohiia. Literaturoznavstvo, 2014, vol. 240, no. 228, рр. 13–16. (in Ukrainian).
Verkhovynka Lesia. Sira knyzhechka [A grey booklet] In: Lesia Verkhovynka. Do Deliatyna na krylakh mrii: poezii, novely, opovidannia, dramatychni tvory, esei, statti, epistoliari. [To Delytin on the wings of dreams: poems, novels, stories, drama, essays, epistles]. Lviv, 2013, рр. 101–105. (in Ukrainian).
Vynnychenko V. Na toi bik [To the other side]. New-York, 1924, 70 р. (in Ukrainian).
Lev V. Bohdan Lepkyi. 1872–1941. Zhyttia i tvorchist. [Bohdan Lepky. 1872–1941. Life and creative work]. New-York, 1976, 399 р. (in Ukrainian).
Lepky B. Svoi [Our people]. In: V 60-i rokovyny smerti Tarasa Shevchenka [In the 60ties, dedicated to the memory of Taras Shevchenko]. Berlin, 1921, рр. 11–15. (in Ukrainian).
Lypa Y. Koval Suprun [Koval Suproon]. In: Yurii Lypa. Notatnyk [A notebook]. Kyiv, 2000, рр. 112–134. (in Ukrainian).
Polishchuk K. Za gratamy [Behind the jails]. In: Vybrani tvory [Chosen works]. Kyiv, 2008, рр. 300–314. (in Ukrainian).
Polishchuk K. Otaman Zelenyi [Otaman Zelenij: a novel (a modern novel in three parts)]. Lviv, Kyiv, 1922, 302 р. (in Ukrainian).
Prosalova V. Tekst u sviti tekstiv prazkoi literaturnoi shkoly. [Text in the world of texts of the Prague literary school]. Donetsk, 2005, 344 р. (in Ukrainian).
Tiahnyhore Dmytro. Pid blakytno-zhovtym praporom [Under the blue-yellow flag]. In: Tiahnyhore Dmytro. Koroleva Rozbiinykiv i inshi opovidannia. [Queen of robbers and other stories]. Winnipeg, 1938, рр. 141–154. (in Ukrainian).
Khomyk A. Tytan [Titan]. Na perelomi, 1920, no. 4–5, рр. 10–15. (in Ukrainian).
Sheiko V. M., Tyshevska L. H. Istoriia ukrainskoi kultury [History of the Ukrainian culture]. Kyiv, 2006, 264 р. (in Ukrainian).
Jung K. H. Simvolicheskaia zhizn' [The Symbolic Life]. Moscow, 2010, 326 р. (in Russian).
Iakovenko S. Klym Polishchuk: proza trahichnoho humanizmu [Klym Polishchuk: prose of a tragic humanism]. In: Klym Polishchuk. Vybrani tvory. [Chosen works]. Kyiv, 2008, рр. 5–47. (in Ukrainian).
GOST Style Citations
Варданян М. В. Шевченкіана літератури для дітей та юнацтва української діаспори / Марина Варданян // Наукові праці. Філологія. Літературознавство. – 2014. – Т. 240. – Вип. 228. – С. 13–16.
Верховинка Леся. Сіра книжечка / Леся Верховинка // До Делятина на крилах мрій : поезії, новели, оповідання, драматичні твори, есеї, статті, епістолярій. – Львів : Каменяр, 2013. – С. 101–105.
Винниченко В. На той бік / В. Винниченко. – Нью-Йорк, 1924. – 70 с.
Лев В. Богдан Лепкий. 1872–1941. Життя і творчість. – Нью-Йорк, 1976. – 399 с.
Лепкий Б. Свої / Богдан Лепкий // В 60-і роковини смерті Тараса Шевченка. – Берлін, 1921. – С. 11–15.
Липа Ю. Коваль Супрун / Юрій Липа // Нотатник. – Київ : Український світ, 2000. – C. 112–134.
Поліщук К. За ґратами / Клим Поліщук // Вибрані твори. – Київ : Смолоскип, 2008. – С. 300–314.
Поліщук К. Отаман Зелений (сучасний роман у трьох частинах) / Клим Поліщук. – Львів ; Київ : Русалка, 1922. – 302 с.
Просалова В. Текст у світі текстів празької літературної школи / Віра Просалова – Донецьк : Східний видавничий дім, 2005. – 344 с.
Тягнигоре Дмитро. Під блакитно-жовтим прапором / Дмитро Тягнигоре // Королева Розбійників і інші оповідання – Вінніпеґ : Українська Видавнича спілка в Канаді, 1938. – С. 141–154.
Хомик А. Титан / А. Хомик // На переломі. – 1920. – № 4–5. – С. 10–15.
Шейко В. М. Історія української культури : навч. посібник / В. М. Шейко, Л. Г. Тишевська. – Київ : Кондор, 2006. – 264 с.
Юнг К. Г. Символическая жизнь / К. Г. Юнг ; [пер. с англ. В. В. Зеленского]. – Изд. 2-е. – Москва : Когито- Центр, 2010. – 326 с. – (Карл Густав Юнг. Сочинения).
Яковенко С. Клим Поліщук: проза трагічного гуманізму / Сергій Яковенко // Клим Поліщук. Вибрані твори. – Київ : Смолоскип, 2008. – С. 5–47. 
Copyright (c) 2017 Iryna Zhylenko
This work is licensed under a
Creative Commons Attribution 4.0 International License
.

The journal publishes research papers on terms: Creative Commons Attribution 4.0 International License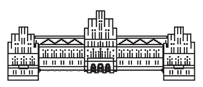 Pytannia literaturoznavstva
ISSN 2306-2908 
Yuriy Fedkovych Chernivtsi National University
2 Kotsiubynsky str., Chernivtsi 58012, Ukraine