The Inserted Novella in the Artistic Structure of the Novel "Gantenbein" by M. Frisch
Abstract
The article raises the problem of achieving artistic integrity of a literary work in the transition situation of the European prose from modernism to postmodernism. The features of the poetics of the M. Frisch's novel "Gantenbein", in particular the organization of the narrative, the composition of the plot and characters, are being discussed. Special attention is paid to stressed minor elements of art structure (inserted short stories, characters beyond the plot, peripheral details), which play a decisive role in the artistic whole of the experimental novel. It is with them that the author interprets the product, the original tips that allow the author's intention to be reconstructed. From this point of view the center and periphery change places, accentuating the invertedness of modern ideas about man, the world, the meaning of life.
The material of the novel "Gantenbein" analyzes the concept of man, proposed by the artistic discourse of the second half of the twentieth century. The study shows that the actualization of a lost value system, functionally provided with peripheral elements of art structure, is linked in the novel with a return to artistic integrity and correction of errors at the level of the artistic conception of the person. Such actualization, return and correction give new meaning not only to the problem of the quality of a literary work, but also to the concept of literary and artistic creativity.
Keywords
M. Frisch; narrative structure; inserted Novella; the concept of person; postmodernism; artistic integrity
References
Bakhtin M. M. Avtor i geroi v esteticheskoi deiatel'nosti [Author and Hero in Aesthetic Activity]. In: Estetika slovesnogo tvorchestva [Aesthetics of Verbal Creativity]. Moscow, 1986, pp. 9–191. (in Russian).
Hegel G. W. F. Estetika : v 4 t. [The Aesthetics : in 4 v.]. Moscow, 1968, vol. 1, 312 p. (in Russian).
Ginzburg L. O lirike [About Lyrics]. Leningrad, 1974, 408 p. (in Russian).
Girshman M. M. Stil' literaturnogo proizvedeniia [The Style of a Literary Work]. In: Literaturnoe proizvedenie: Teoriia khudozhestvennoi tselostnosti [Literary Work: the Theory of Artistic Integrity]. Moscow, 2007, pp. 71–114. (in Russian).
Ortega y Gasset J. Bunt mas [Revolt of the Masses]. In: Vybrani tvory [Selected works]. Kyiv, 1994, pp. 15–139. (in Ukrainian).
Frisch M. Nekhai mene zvut′ Gantenbain [Gantenbein]. Kharkiv, 2010, 284 p. (in Ukrainian).
Heidegger M. Vremia i bytie : stat'i i vystupleniia [Time and Being : Articles and Speeches]. Moscow, 1993, 447 p. (in Russian).
Jaspers K. Smysl i naznachenie istorii [Meaning and Purpose of History]. Moscow, 1991, 527 p. (in Russian).
GOST Style Citations
Бахтин М. М. Автор и герой в эстетической деятельности / М. М. Бахтин // Эстетика словесного творчества. – Москва : Искусство, 1986. – С. 9–191.
Гегель Г. В. Ф. Эстетика : в 4 т. / Г. В. Ф. Гегель. – Москва : Искусство, 1968. – Т. 1. – 312 с.
Гинзбург Л. О лирике / Л. Гинзбург. – Ленинград : Сов. писатель, 1974. – 408 с.
Гиршман М. М. Стиль литературного произведения / М. М. Гиршман // Литературное произведение: Теория художественной целостности. – Москва : Языки славянских культур, 2007. – С. 71–114. – (Коммуникативные стратегии культуры).
Ортега-і-Гасет Х. Бунт мас / Хосе Ортега-і-Гасет // Вибрані твори ; [пер. з ісп. В. Бургардта, В. Сахна, О. Товстенко]. – Київ : Основи, 1994. – С. 15–139.
Фріш М. Нехай мене звуть Ґантенбайн : роман / М. Фріш ; [пер. з нім. П. В. Таращука]. – Харків : Фоліо, 2010. – 284 с. – (Бібліотека світової літератури).
Хайдеггер М. Время и бытие : статьи и выступления / М. Хайдеггер ; [пер. с нем. В. В. Бибихина]. – Москва : Республика, 1993. – 447 с. – (Мыслители ХХ века).
Ясперс К. Смысл и назначение истории / К. Ясперс ; [пер. с нем. М. И. Левина; вступ. ст. П. П. Гайденко]. – Москва : Политиздат, 1991. – 527 с. – (Мыслители ХХ в.).
Copyright (c) 2017 Natalia Astrachan
This work is licensed under a
Creative Commons Attribution 4.0 International License
.

The journal publishes research papers on terms: Creative Commons Attribution 4.0 International License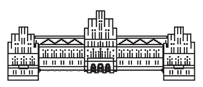 Pytannia literaturoznavstva
ISSN 2306-2908 
Yuriy Fedkovych Chernivtsi National University
2 Kotsiubynsky str., Chernivtsi 58012, Ukraine